Hollywood Casino Resort Tunica
Hollywood Casino Tunica stays true to the name, and one is reminded of famous movie studio when you walk around the Casino with a very serene surrounding that immediately brings comfort to the visitor. You want a star experience; you should be on your way to the Hollywood Casino Tunica. Ideally situated in 1150 Casino Strip Resort Blvd Robinsonville, MS 38664 and near Tunica River Park and Tunica National Golf center, it is best located and very accessible.
It is hard to resist playing, with the availability of 24 table games in the casino, 1109 gaming machines, and six poker tables. Are you running low on funds? Worry not. The Tunica Casino has placed its minimum bet at $0.01 to ensure anyone can play at any time regardless of the condition of one's pocket. Another fun fact is it is open 24/7 with both self-parking and valet services available, convenient, right? Indeed it is because it is essential that you get to have the time of your life at the Hollywood Casino Tunica.
Here is a quick overview of the Hollywood Casino Tunica:
1. Minimum bet set at $0.01
2. 1109 gaming machines to accommodate a large number of people
3. Six poker tables
4. Need to go away for a few days, well, the casino is open daily, 24/7 you can play to your heart's desire.
5. Valet services available.
6. Self-parking is also an availed option
7. The casino occupies 55,000 sq ft.
8. Lastly a convention center 14, 269 sq ft in size.
Aforementioned facts aside, there are other features to be enjoyed at the Mississippi casino. Need to try a hand at poker? Have you always been good at poker or would you like to try your hand at it? There is a poker room, Hollywood poker-Tunica Just for you.
Stay And Dine
Too tired to think about driving back home after a game? Or did you go overboard with the celebrations after your well-deserved win at the games? Worry not, because Hollywood Casino Tunica hotels have got rooms for you at as little as $39.00- $40.00 for your stay. You are well covered.
Your search for a venue for that event of the year you have been worried about is over. The fantastic Safari bar has you covered. Thinking it finally time to start playing golf, well everyone should say they have tried golf at one point or another, this is the location for you because the fantastic Tunica golf if the ideal place for you. After having an epic day, it is lovely having a place nearby where you can indulge in wonderfully prepared meals.
A Nice Variety Of Food
You guessed right because at the Hollywood in Tunica we've got not two but three restaurants which provide a wide variety of food selection. Go ahead and indulge at the Fairbanks Steakhouse for that well-deserved steak, or you try the fantastic buffet at Epic Buffet at Hollywood Casino Tunica, or better yet eat with the starts at the Celebrity Grill.
The Hollywood Casino Tunica Review
Get to stay in at one of the 500 rooms in the hotel, or you can drive your RV in. There is a parking space provided for you. There are numerous activities for you to choose from. Fancy a swim on a hot summer day? Take a dip in our pool. How about a vigorous workout to get the heart pumping?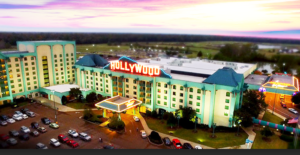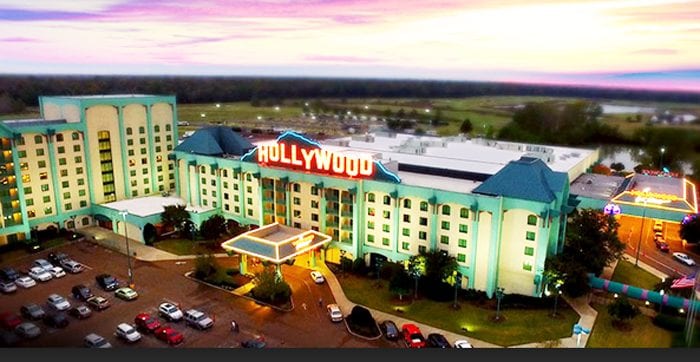 The workout area will meet your needs. Or would you rather stay in bed and relax? We got room services.
Enjoy all these fantastic games at the Hollywood casino;
1. Blackjack
2. Craps
3. Roulette
4. Slot machines
5. 3 Card Poker
6. Video Poker
7. Mississippi Stud
8. 21+3
9. No Craps Craps
You cannot fail to try poker, We have
1. 7 Card Stud
2. Texas Hold'em
3. Omaha
Indeed, for more details call (662) 357-7700. Also, you can visit us on Hollywoodcasinotunica.com.