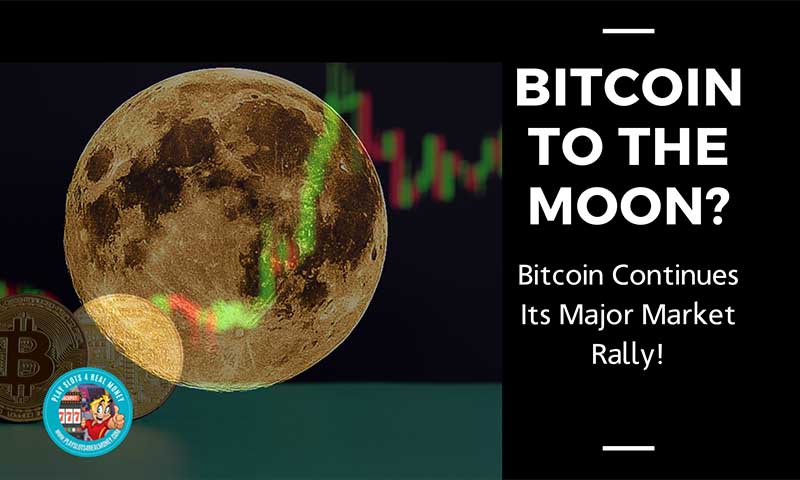 PLAYSLOTS4REALMONEY.COM has stated several times now that Bitcoin is currently the most popular method to both deposit and withdrawal when it comes to betting on sports online. The vast majority of online sports betting companies actually offer a multitude of promotions revolving around bitcoin. An example of such a betting company would be BetOnline Sportsbook and they are presently running such a promotion. Take a look at the video below,to learn how to sign up after clicking through our links or banners.
How Can I Boost My Bitcoin Betting Bankroll?
All customers , regardless of whether they are new to the site or not, are eligible for this offer. It is really quite simple to take advantage of and does not require the customer to jump through any overly difficult hoops. In fact, nothing is required from you in the event that you already have a bitcoin wallet set up. This promotion will grant you a 5 percent boost. This means that you will be entitled to a boost of 5% on bitcoin's total price upon making a deposit with SportsBetting.ag, Wild Casino, SuperSlots and BetOnline.
BITCOIN FINALLY BREAKS $20,000!
Choosing to participate in the promotion is a no brainer and not at all a complicated process. You'll be pleasantly surprised to learn that all you have to do is select a switch that can be found on the deposit page. You'll be able to quickly identify the switch in question due to the fact that it very clearly says " Boost my deposit 5%".
It should be located directly underneath the area where you choose how much you are depositing. Once you have selected the option to participate in the promotion, you should see a message stating "Boosted to 5%' appear. Not only that, but the switch will turn a very vivid shade of red that would be hard to miss.
It is important to note that all deposits that have been boosted are subject to a rollover of 3x. This rollover means that you have to make wagers totaling your initial deposit amount three times before you will be granted the ability to withdraw. For example, let's say that you make an initial wager of approximately $500 and it gets boosted to $525, this means that you will be required to make roughly $1,575 in bets before being given access to withdrawals.
In the grand scheme of things, this is actually quite reasonable and not so bad when compared to promotions offered by other sports betting companies as some may require a rollover of 10X . Bitcoin betting boost on deposits at SportsBetting, Wild Casino Wild Casino, BETONLINE, and SuperSlots can truly be advantageous.
SportsBetting Wild Casino, SuperSlots and BetOnline Come Together To Help You Increase Your Bankroll
A term that all customers need to be aware of is that the boost of 5% will not be applied to your account in the form of a free play bonus. rather it will be applied in the form of cash balance. Ultimately, this means that you will not be subject to any sort of restriction when it comes to how you choose to use the money.
You also have the ability to truly heighten your benefit from this promotion by combining the rollover with a promo code. Furthermore, this presents you with the chance to reap an even better bonus simply for signing up with the company. This code will grant you a bonus of 100% up to a maximum of $1,000.