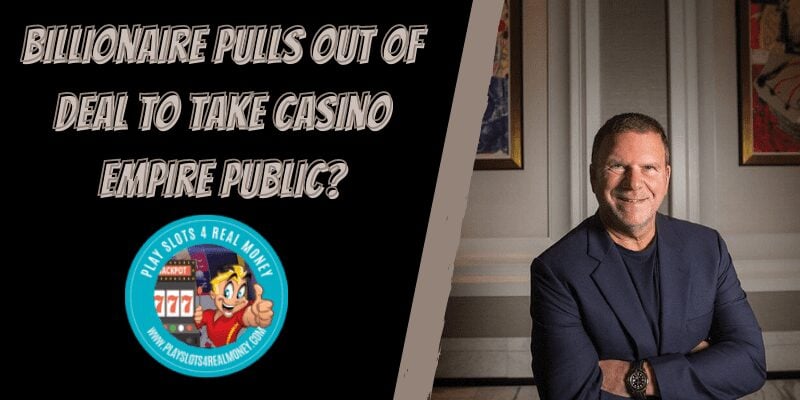 Billionaire Tilman Fertitta is out of his SPAC deal that was supposed to take his business empire public. His company, Fertitta Entertainment Inc. includes the Golden Nugget Casino, Morton's steakhouses, and the Landry's restaurant group among other brands. The billionaire also owns the Houston Rockets basketball team.
Fertitta Pulls Out of a Deal
The settlement came after Fertitta's repeated efforts to pull out of the deal with Fast Acquisition Corp., a SPAC (Special Acquisition Company) that was formed last year. The attempts to abandon the proposed $8.6 billion merger prompted threats of legal action from the blank-check company. Eventually, Fertitta Entertainment Inc. and Fast Acquisition Corp. reached the settlement that will see Fertitta's company pay up $33 million to end the agreement.
Casino Billionaire Plans On Taking Empire Public Through SPAC
Back in February, Casino Billionaire Fertitta announced plans to take his business public through SPAC. Initially, this was only supposed to include his casino and restaurant operations. However, in June, the deal was expanded to include all of his additional businesses.
Tilman Fertitta himself released a statement on Friday, commenting on the recent developments. He noted that the company officials decided that, at this moment, staying private is a way to go. Tilman Fertitta added that he looks forward to further growing his business.
Dispute Over the Delay
The settlement provided a rather quick resolution of the dispute between Fertita's company and the SPAC that broke out in the past two weeks. On December 1, Fertitta's general counsel notified Fast Acquisition Corp. that the billionaire plans to pull out of the proposed merger. Per the regulatory filing, the entertainment giant was supposed to terminate the transaction because it was delayed and not closed but the date the two sides have agreed upon.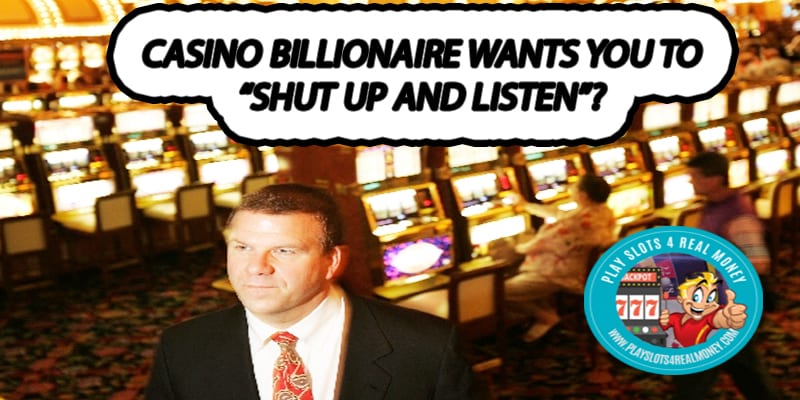 Fertitta's company had no right to call off the deal because they caused the delay?
On the other hand, Fast Acquisition's response is that Fertitta's company had no right to call off the deal because they caused the delay. The company further notes Fertitta's representative failed to provide necessary financial statements before the deadline on March 31.
Related Article: Casino Billionaire Tilman Fertitta Wants You to "Shut Up and Listen"?
They claim that those statements were only received in July. Garrett Schreiber, CEO of Fast Acquisition says at the time that they will therefore reject the proposed termination and consider it invalid and unenforceable. He further noted that Fertita's actions will cause irreparable damage to his company's reputation and that they're willing to take all steps necessary to protect their business.
$33 Million Allows Casino Billionaire To Abandon Deal?
Eventually, two companies manage to agree on a $33 million settlement that will allow Fertitta to abandon the deal. Fast Acquisition Corp., will continue to explore different avenues in hopes of finding the right combination with a new partner. The company has some notable backers, including Sandy Beall, the founder of the Ruby Tuesday chain. Now, thanks to the settlement, it will remain sufficiently capitalized and has enough cash to look for another target to buy.
The news of settlement provided a boost to Fact Acquisition shares. They advanced 1.2% to $10.18 on Friday after gaining as much as 2.9%. Earlier this month, Fast Acquisition shares were in decline, falling 4.9%. The bonds issued by Fertitta's Golden Nugget remain unchanged.

Summary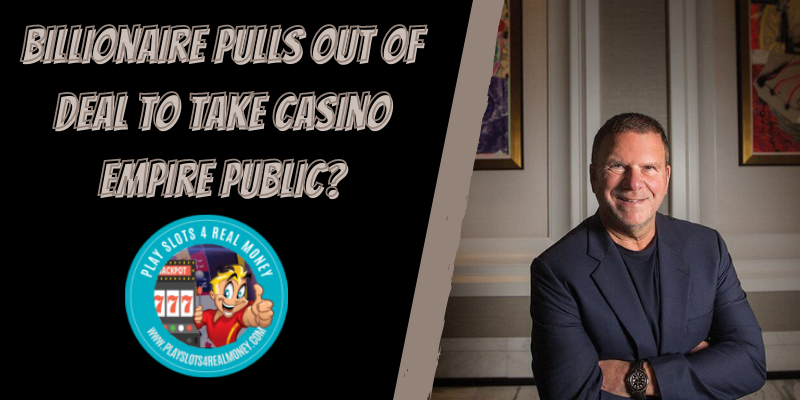 Article Name
Billionaire Pulls Out Of Deal To Take Casino Empire Public?
Description
Will Billionaire Tilman Fertitta, who controls a casino empire, pull out of his planned initial public offering, dashing the hopes of investors? Find out now.
Author
Publisher Name
Publisher Logo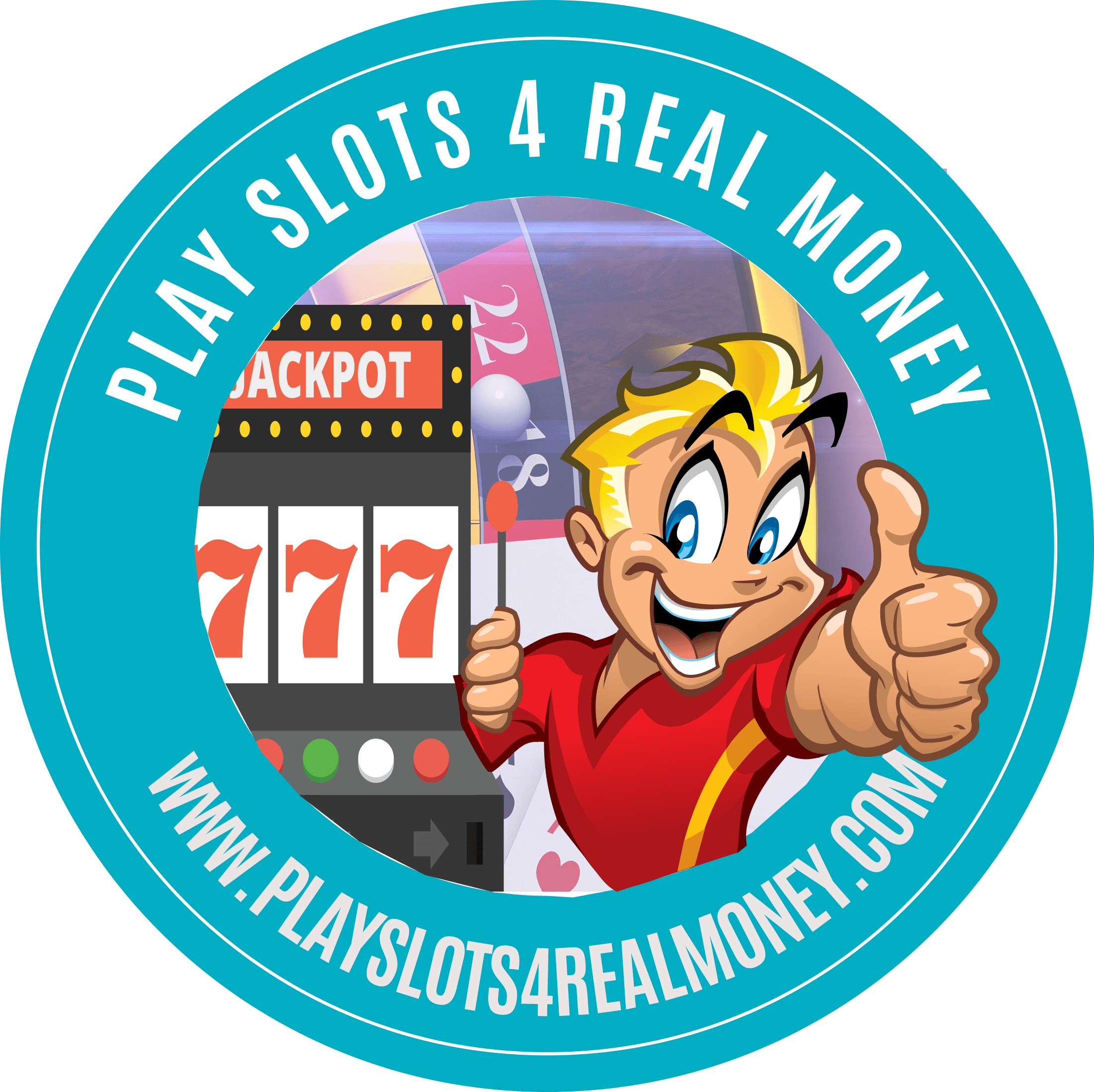 Tagged with: entertainment • News • USA Casinos