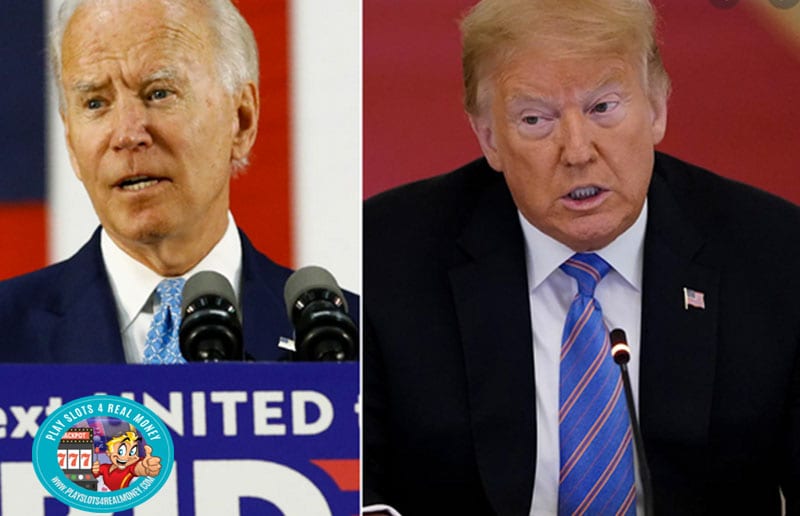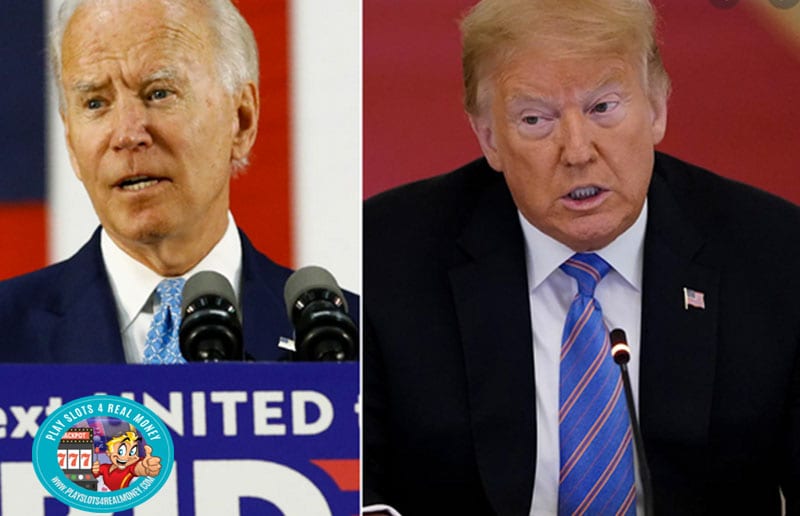 As former Vice President Joe Biden's chances to win November's presidential election goes up, so does his betting odds. As the news for Donald Trump's re-election efforts gets worse and worse so does his odds to win. With four months to go in each candidate's campaign, the tide has sharply turned from one direction to another.
Are Joe Biden's Bandwagon Really Overfilled And Are Bettors Jumping Ship On Trump?
GTBETS is a top-ranked online sportsbook posting betting odds for November's election. The latest prop bet odds for Biden winning are set at -180. Just a few weeks ago, he was a +130 underdog. Trump has gone from being the clear favorite to +140 odds for winning a second term.
The odds have been changing almost daily at any online book with election props on the board. MyBookie is another popular online betting site. This was one of the few books that had Trump still favored to win in mid-June. The latest odds have Biden picking up steam as a -160 favorite. The odds on Trump have rose to +120.
Bovada online sportsbook usually posts the biggest selection of political props among the biggest online betting sites . The latest odds for Biden are -160 with Trump an even heavier +140 underdog than last week (+120).
Public opinion along with perception can have a major impact on any online political betting odds.
Once it turns for or against a certain side of any bet, it is hard to turn things around. Does this mean that Trump's run in the White House will definitely come to an end? No, but more and more bettors are leaning that way.
There is some good news for the Trump campaign. His odds to win the Republican nomination for president are still strong at -2000. Yet, Mike Pence (+1400) has added value to his chances of earning top billing on November's ballot. Speculation continues to increase that Trump may quit the race if he feels he cannot win.
It is hard to see that happening with just four months to go. Yet, a small wager on Pence could make sense given the plus money return. The unpredictability of Trump has never been questioned.
A MUST READ: Shopping Political Prop Odds at Top-Rated Online Casinos With Sportsbooks.
There is little doubt that the Democratic Party will win the popular vote in the general election for president. The most recent odds for this prop favor that party at -750. The chances for the Republicans commanding the popular vote are now +440.
Back on the political prop board at XBET, and Bodog are odds for Trump's future on Twitter. As his major media platform to express his views, Twitter could have a hand in this election. Using Jan. 1, 2022 as expiration date, the odds Trump gets kicker off Twitter are +275. The odds he can maintain his @TheRealDonaldTrump address are set at -400.
It does not appear Trump will be banned from Twitter anytime soon. Yet, the odds for NO were once much higher at -750.
Once again, the tide continues to turn against Trump on a daily basis. He could easily wear out his welcome to a point where he givesTwitter no choice in the matter.