Scarlet Pearl Casino Resort Review
Will You Get The Ultimate Gambling Experience At The Scarlet Pearl Casino Resort In Mississippi? Do you believe that there are some things, places and people whose names affect their behavior, character or the way they live or people live in such areas? While it is not automatic that your character may resonate with your name, there are many incidents when quite a lot of people have had their character follow their names.
If you believe in that, the same can be said of places. One of such a place is the Scarlet Pearl Casino Resort, one among many MS Casinos that has lived to its name, which would possibly mean something shining and worth its value. You can locate Scarlet Pearl Casino Resort at 9422 Central Avenue in D'Iberville in Mississippi.
Here is a quick glance of what you expect:
• There is enough parking space for both self and valet
• Minimum bet amount is $0.01
• The casino is open to members of the public 24/7
• You can find ten poker tables inside the casino
• There are a total of 1, 350 gaming machines in the casino
• The number of table games is 45
• 60, 445 square feet of the property's space has been given to gaming
• There is also some 10, 000 square feet of convention space
At the Scarlet Pearl Casino Resort, there are some other social amenities that you will also find appealing to you. Some of these amenities are within the building while others are just a few meters from the main casino. They include Lava Links Golf Club, Pool & Fitness Center, PLR Bar, The Strand, and the Scarlet Club Players Lounge.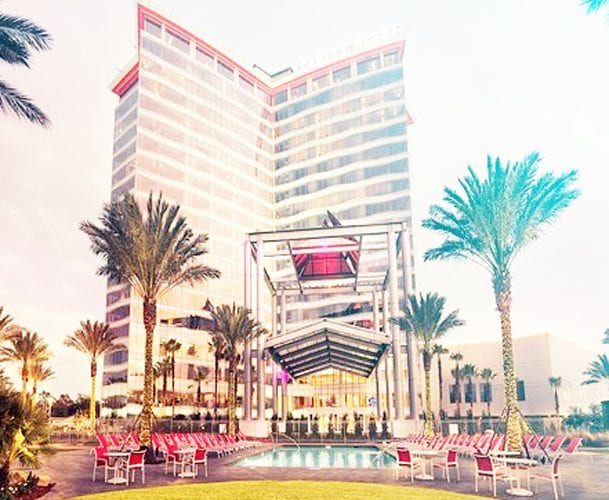 There is more! When you visit the Scarlet Pearl Casino Resort, there is no reason for you to carry prepared meals because there are plenty of local and exotic delicacies prepared by qualified chefs. You will find these meals right inside the four restaurants that are within the property. The good thing about these restaurants is that they are open around the clock.
Related: (Scarlet Pearl Casino Resort In D'Iberville Sells a High-Value Holiday Scratch-Off Ticket )
The four Scarlet Pearl Restaurants are:
• Food Truck Arena
• Under The Oak Café
• Chopstix Asian Noodle Bar and
• Scarlet Pearl Buffet
The Real Scarlet Pearl Casino Resort Review
You can find the Scarlet Pearl Resort Casino at 9422 Central Ave. D'Iberville. The casino gaming facility seats just opposite the Back Biloxi Bay and features among other things 45 table games, ten live poker tables, and slightly below 1, 500 gaming machines.
It is a beautiful thing to have a room in this 14-storey property that is home to some 234 nicely furnished rooms together with an extra 56 Luxury Suites as well as 10 Penthouse Suites. It is here that you will enjoy free Wi-Fi and when outside, you will play golf thanks to the 18-hole miniature golf course.
Besides, there is a fitness center, gift and retailer shops. Hitherto, the hotel is accepting reservations. That means the earlier you book your room that has recently been opened, the better the times ahead because you will wake up from your room straight to the fitness center then to the gaming floor.