Tunica Roadhouse Casino & Hotel Review
Are You Wondering What Makes Tunica Roadhouse Casino & Hotel A Place to Visit? Walking into a casino does not have to be a scary or intimidating experience for beginners. Located in 1107 Casino Center Drive, Tunica, Mississippi is the place to go for the great ambiance and variety of offers which are guaranteed to give a great time. With 737 gaming machines and 34 game tables, the Mississippi Casino offers the wide variety of games from which one can make a choice. The minimum bet you start with is $0.01, so you can choose to start small and build up your luck and confidence.
Learn The Truth About Tunica Roadhouse Casino & Hotel In This Video Review
Open 24/7 with self-parking and valet services available. The casino also occupies 31,000 sq ft with a convention center 3,300 sq ft which can accommodate a large group of people.
Below is a summary of the details about The Roadhouse
1. Open 24/7.
2. Minimum bet to be placed is $0.01.
3. Has 737 gaming machines.
4. The casino is 31,000 sq ft in size.
5. A convention space 3,300 sq ft which accommodate different actions.
Other amenities at the Tunica Roadhouse resort include the Tunica Roadhouse hotel which offers affordable accommodation at an affordable rate of $66.00- $67.00. After a long day at work, you can book a massage session at Bellissimo Spa and salon where you will leave feeling great. The spa is so high you will get your money's worth. There is a venue available, Riverstage Showbar, which offers excellent entertainment as well as live music. The Links at the cottonwoods golf course if the ideal place for you if you are nature oriented and love playing golf
Willow Sporting Clays at Tunica Roadhouse
The surprising fact, even without going to the casino, you can still have a great time here. Aside from the already mentioned activities, the Willow Sporting Clays at Tunica Roadhouse serves as an excellent attraction site and by itself attracts a lot of visitors.
You do not have to leave the premises to get food. You can eat to your hearts desires, right in the compound because the Tunica Roadhouse Diner offers mouthwatering meals at an affordable price.
Tunica Roadhouse Casino & Hotel Review
Tunica Roadhouse Casino & Hotel has 134 suites each equipped with a whirlpool tub for you as a guest to relax in. In addition to the 24/7 operational casino, this is the area that never sleeps.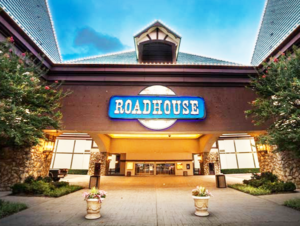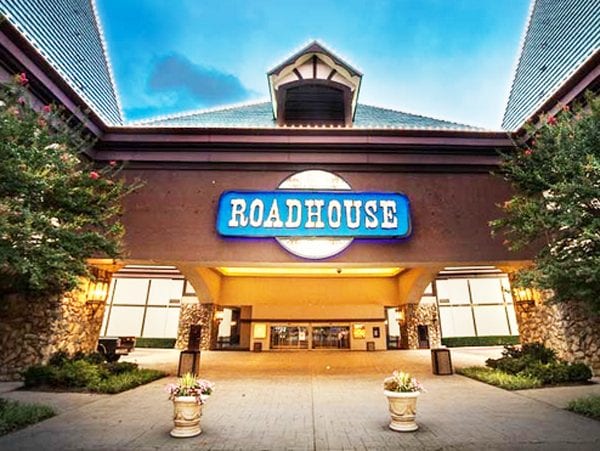 Enjoy a riverboat adventure at this Tunica casino. Did you have friends from out of town come to visit and decided for the hell of it to throw a ball? Live a little? The Tunica Roadhouse got you covered with the 13,000 sq ft ballroom. All your needs are provided for at the casino.
Gaming At Tunica Roadhouse
1. Craps
2. Roulette
3. Slot machines
4. 3 Card Poker
5. Video Poker
6. Caribbean Stud Poker
7. Mississippi Stud
8. 21+3
9. Blackjack – Single Deck
10. WSOP Texas Hold'em Bonus Poker
11. Craps No More
And while gaming, you can catch some screen time on the 42″ plasma TVs available in the game rooms. BE sure to pick a gift at the end of your stay from our gift shop. For more information, call (662) 363-4900 or Tunica-roadhouse.com.