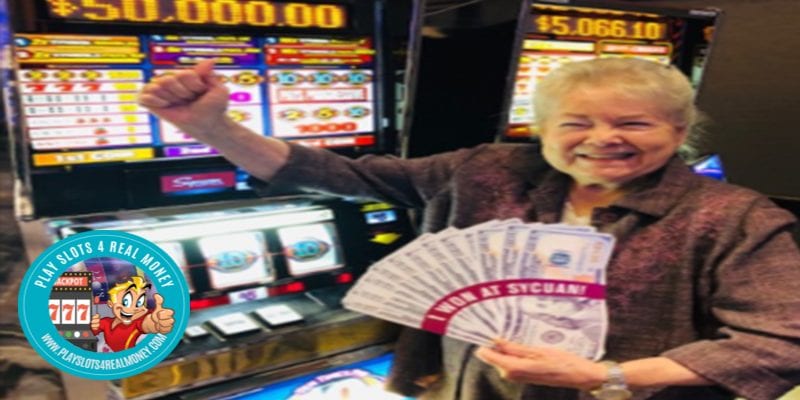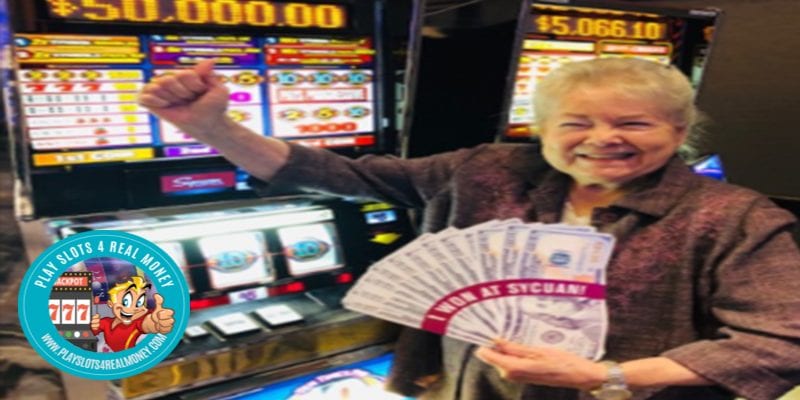 Large slot machine jackpots are a big reason why this is such a popular form of real money gambling. Some of those progressive jackpots reach six to seven figures to really dial up the excitement.
Which San Diego Casino Continues to Payout Big Slot Jackpots?
Life-changing wins like this can be attributed to a person's luck. There is no real level of skill needed to play most of today's real money slots. Progressive slot machines offer the best opportunity for a big payout with cumulative jackpots that grow in size. Hitting one of those jackpots really comes down to being in the right place at the right time.
Lately, Sycuan Casino Resort in San Diego appears to be the right place. According to a recent post on www.prnewswire.com, a lucky player just walked away with a $128,474.61 slots jackpot. Known only as Alice V., she was playing the Bonus Times 2x5x10x slot earlier in October when the win occurred. She was already a member of the Lucky Club Sycuan and her customer loyalty paid off in a big way.
The Next Biggest Jackpot Win
This is just the latest and biggest jackpot awarded at this casino. The next biggest jackpot was $95,775.25 and it was hit on the Great Balls of Fire slot machine. Leonora C. took home a $25,776.53 slot jackpot recently playing Lightning Link Sahara Gold. Also on the big winners list is a $22,908.53 jackpot on Superball Keno slot machine. A $20,658.97 win on Lightning Link high stakes slots rounds out the five biggest cash awards in recent months.
Sycuan Casino Resort in California is looking to extend the excitement into November. Players have a chance to win over $2.5 million in cash along with Freeplay and prizes. This is part of the casino's 36th Anniversary celebration. Everything kicks off with Hot Seat Drawings on Tuesdays in the month.
Sycuan Casino Resort Offers Promotions To Reward Loyalty
The drawings will take every hour starting at 2 p.m. through 2 a.m. Two lucky casino guests will win $500 cash with each drawing. The only eligibility requirement is 250 slot points. Points can be earned each Tuesday starting at 1 p.m. This promotion stays true to rewarding customer loyalty. Guests can earn points playing any real money slot machine with their Club Sycuan card. A full list of promotions and incentives can be found at www.sycuan.com.
First opened in 1983 as the Bingo Palace, this casino has grown in both size and popularity. Heading into its 36th year of doing business, Sycuan Casino Resort is a community landmark in the San Diego area. It has gained a reputation for being a premier casino and resort destination in Southern California. Below, watch the Youtube video tour of Sycan casino resort.

The Sycuan casino resort recently underwent a $260 million expansion project. There is a 12-story luxury hotel tower with more than 300 rooms and 57 suites. New eating establishments offer casual options to fine dining.
There is convention space for meetings and events along with a full-service spa. There is also a state-of-the-art pool, fitness center and gardens area as part of the renovation. The pool offers a lazy river and swim-up bar. The casino floor has 2,800 slot machines and 54 table games.
• Source: Lucky Club Sycuan Member Wins $128,474.61 Jackpot at Sycuan Casino Resort From Prnewswire.com On October 23, 2019.