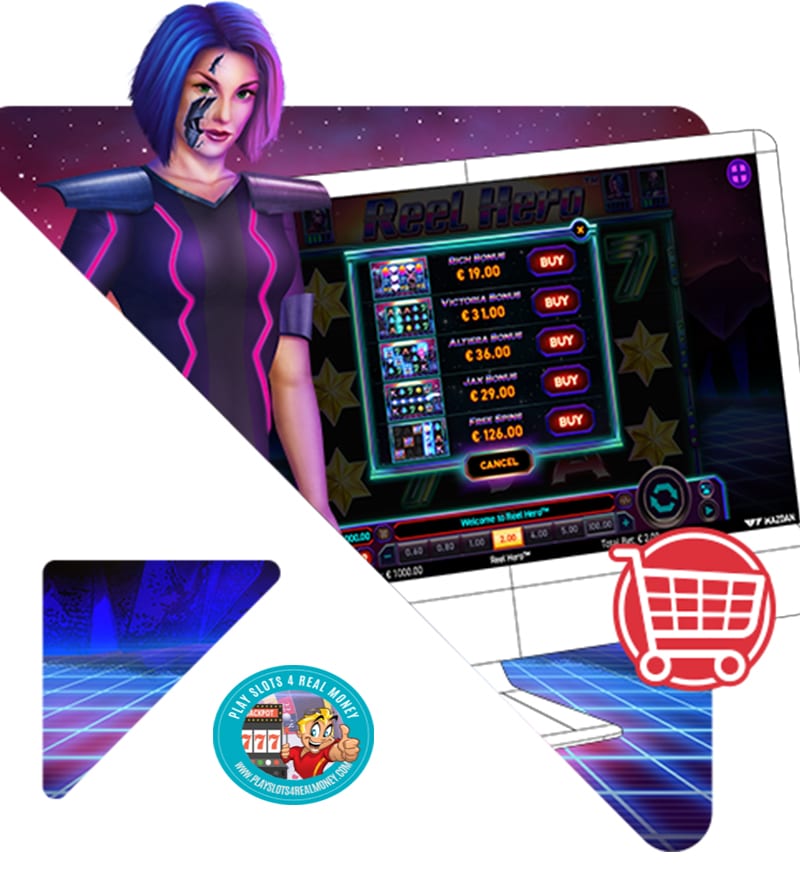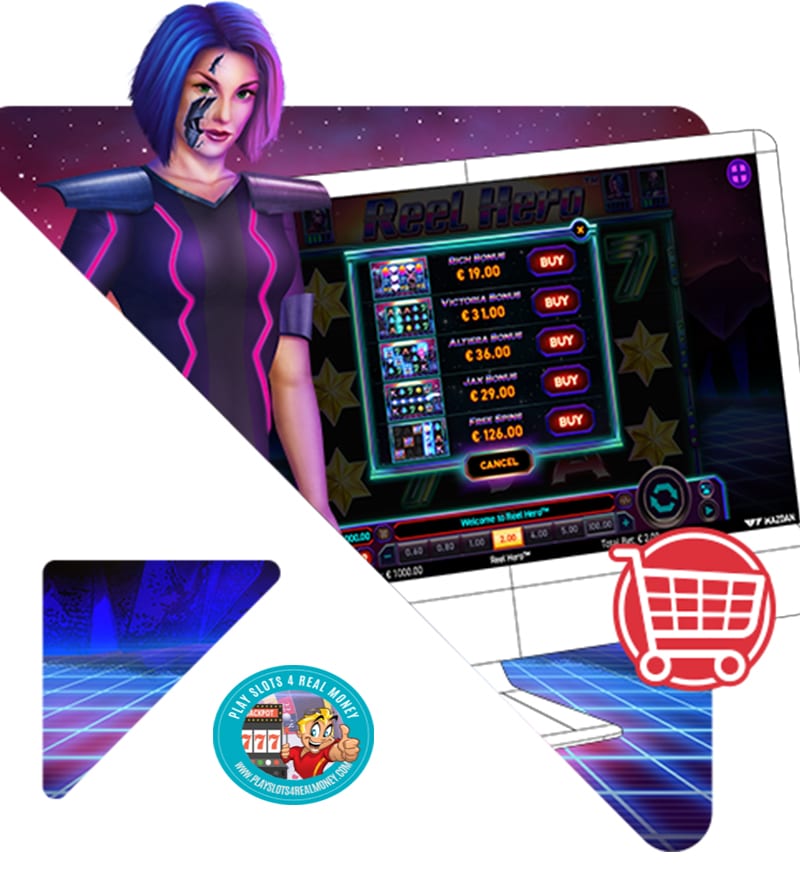 In an effort to further engage real money slots players, Wazdan now offers a Buy Feature for game bonuses. As one of the top gaming content developers in the industry, innovation has always been a driving force.
Increased player engagement and retention also ranks high on that list. To enhance the gameplay experience, the new Buy Feature will be available in all the company's latest releases.
How Does The New Buy Feature Work For Casino Slots From Wazdan Gaming?
This premium supplier of technically advanced casino slots game is always looking for ways to raise the bar. This newest feature is geared towards players who are looking to make the absolute most of their online experience. It can be triggered at anytime during a playing session. The Buy Feature acts as a shortcut to waiting around for a bonus round to begin.
The actual mechanics of the Buy Feature is a shortcut to bigger win potential for a price. The player can choose to buy a feature. This is opposed to earning it through the course of their online playing experience.
Early feedback has determined that the Buy Feature option, add an extra layer of excitement to the games. It has also proven effective at increasing player retention.
The new Buy Feature will be part of new Wazdan releases as well as existing new slot games such as:
Black Horse Deluxe
Lucky 9
9 Tigers
Sonic Reels
The new feature can be activated with two clicks. It allows players to purchase whichever bonus they want during the course of play. It also gives players more control over the gameplay experience. Instead of waiting to hit the bonus randomly, it can now be activated for a price.
The Buy Feature is only available at lower bet levels. It will be locked at higher bets depending on each game's individual game bet level.
Wazdan as been an industry leader in customizing gameplay. Features are added to enhance the customization process. A perfect example of this is custom Volatility Levels. Players have the ability to adjust the volatility of the games they play. This appeals to high rollers looking to add some big-win potential to the mix through high volatility. Conservative players can opt for lower volatility offering more frequent wins at lower values.
 You May Also Like:
Another example would be the Ultra Lite Mode. This can significantly lower the load time of game titles for faster access to play. The download speed can be up to five times faster.
By using Big Screen Mode, everything expands in size. This gives players the option to super-size the gameplay experience.
Andrzej Hyla is the Head of Sales for Wazdan. He had this to say about his company's latest innovation:
"We are thrilled to announce Wazdan's latest Buy Feature to meet the high demand of players seeking the option to buy their bonuses as they please. As with all Wazdan customizable features, the Buy Feature is designed to optimize the player experience. Offering seamless navigation through the feature to give players the bonuses they desire."
• Source: WAZDAN LAUNCHES A NEW BUY FEATURE TO BOOST THE POTENTIAL OF THE GAMEPLAY From Wazdan.com On June 3, 2020.