Arizona Charlies Boulder Casino Hotel
Have you ever stayed or played at Arizona Charlies Boulder Casino Hotel? If you crave for a beautiful, small and precise place for your gaming, then you do not need to think further. The only place that can give you all the gaming excitement that you need is Arizona Charlie's Boulder.
Arizona Charlies Boulder Casino Hotel is located at 4575 Boulder Highway in Las Vegas. The gaming facility has some of the modern gaming equipment that makes gaming even more enjoyable. Here is a quick view of some of the things you expect to find at Arizona Charlie's Boulder:
840 gaming machines
The facility is open 24/7
There is plenty of self and valet parking and
The amount of casino space is 35, 000 square feet
Of all the Nevada casinos, Arizona Charlie's Boulder seems to have the most affordable hotel rates that are between $34 and $38. With these rates, it is straightforward to say that everyone is eligible to book a room.
Palace Grand Lounge, Jacks Bar, Meeting and Events space and Elbow Greek Bar are among some of the beautiful amenities you should be expecting to see. During your visit at Arizona Charlie's Boulder, you need not starve when you are out there to enjoy your game whether you are alone or with friends.
Four restaurants will serve you whatever kind of delicacy you may need. The exciting bit is that all these four restaurants open 24/7. So, there is no cause for alarm.
Here is the Arizona Charlies Boulder Casino list of the four:
Charlie's Cheesesteak Deli
Sourdough Café
Charlie's Market Buffet
Yukon Grille
Arizona Charlies Boulder Casino & Hotel Review
The location of Arizona Charlie's Boulder is so strategic that it makes it easier for many visitors to locate the place, which is the roughly 10-minute drive from the downtown. It is also a good thing to note that this property is on out of four that are owned and operated by the American Casino & Entertainment Properties in the County of Clark.
Currently, there are slightly over 300 hotel rooms that are well finished. As mentioned earlier, the rates are very affordable enabling all visitors to book a room. All these rooms are nicely fitted in the properties three floors. Other things that you are likely to enjoy close to the hotel are a gift shop and an outdoor pool for all among other amenities.
You May Also Like: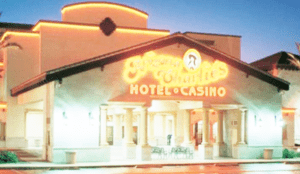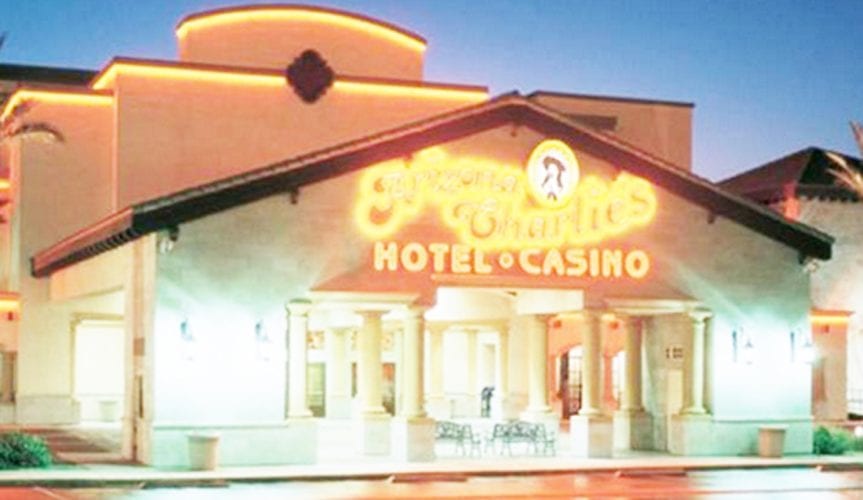 Indeed, there are a total of 4 dining options to choose from, two bars, a lounge and live entertainment. If you love bingo, then you need to book a date with Arizona Charlie's Boulder. Locals and tourists enjoy the city's only 24/7 bingo parlor. There is plenty of gaming option for all clients. Here are some of the games, you expect to find at Arizona Charlie's Boulder:
Blackjack
Bingo
Racebook
Sportsbook
Video Poker
Pai Gow Poker
Slot machines
If you wish to know more about the casino, the best thing is for you to either call or visit the casino's website. You can do so by dialing 702 951 9000 or visit VegasInternationalHotel.com.