Rio Las Vegas Casino Review
The Rio All-Suite Hotel and Casino is at 3700 West Flamingo Rd in Las Vegas. Of all the Nevada Casinos, The Rio Las Vegas Casino Hotel is fairly big. The hotel is home to several gaming equipment that is aimed at giving thousands of clients the best gaming experience they need. Below is an overview of some of the things you'll expect to find.
The Rio Las Vegas Casino Hotel Overview
Table games available – 80
The number of available gaming machines – 1, 250
Poker tables available – 10
Rio All-Suite is open to the public 24/7
There is enough space for self and valet parking
Some 160, 000 square feet have been set aside for conference space
Another 120,000 square feet for gaming
With that information at a glance, it is a good idea that you know of some of the social amenities you expect to find at the hotel-casino and the environs. Some of the social amenities in and around Rio All-Suite Hotel and Casino include Rio poker room, Rio spa and salon, crown nightclub, Rio Secco Golf pitch, and Crown VooDoo Beach.
You can book a hotel room for as little as $39.00 per night. With this very affordable price, it does not mean that you will get substandard service. On the contrary! In fact, hotel rooms are fitted with all that latest hotel suites must have. But if you want a little more comfort, you will be forced to pay some $249.00 per night per head. Still, that is very fair compared to other hotel rates.
There are also some restaurants that serve guests who check in with meals that meet their different tastes. Although the list contains those restaurants that are highly frequented by visitors, there is no doubt that you can find another good restaurant but less popular.
Here are some of those restaurants:
Village Seafood Buffet
Wine Cellar and Tasting Room
Voodoo Steakhouse
Martorano's
Royal Indian Bistro
Buzio's Seafood Restaurant
All-American Bar and Grille
Pho Da Nang Vietnamese Kitchen
Sao Paulo Café
Carnival World Buffet and
KJ's Dim Sum and Seafood among others
It is good to note that while there are a few restaurants among those that are mentioned in the list above, that close and open at some specific times of the day, many are those that operate 24/7.
The Rio Hotel Review
The Rio All-Suite Hotel and Casino are just a mile away from the Las Vegas Strip that makes the hotel a good and conducive place for professional gamers who realize that for them to enjoy any game, they need a quiet place.It is straightforward to locate Rio All-Suite even if you were at a relatively far distance thanks to its exterior decor.
You May Also Like: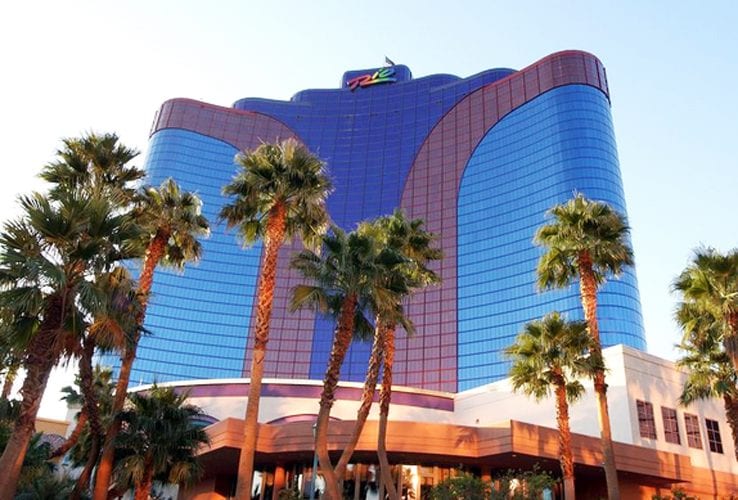 Gaming
The casino boasts over 1 200 slot machines that are evenly spread across the floor. Of course, there are other games such as:
Craps
Baccarat
Roulette
Sportsbook
Blackjack
Keno
Simulating and
Asian poker among another type of poker
There are also many different shops where you can do all your shopping. For enquiries, call (866) 746 – 7671 or visit Riolasvegas.com.