Wild Wild West Gambling Hall Review
Are You Ready To Learn All You Need To Know What Happens At The Wild Wild West Gambling Hall? Do you even ask how you will know? Well, that is not the problem. The challenge is if you are willing to understand what takes place inside Wild Wild West Gambling Hall. But because it is a casino resort, it is reasonable to believe even without seeing that it is nothing but gambling business. And yes, it is. But the question remains, what exactly happens?
Well, to get the answer, the best and ingenious way is to visit the facility, which so far is one of the smallest gaming casinos in the whole of Las Vegas. It is located at 3330 West Tropicana Avenue in Las Vegas and is home to among other things 6 table games, and 200 gaming machines all of which fit in an 8, 000 square feet casino floor. If you are not in the mood to travel, try some wild west slots.
In case you are wondering whether you can access parking for your car, the answer is yes. There is both valet and self-parking. The minimum amount for betting has been set to $0.001. Well, it might be the smallest among Nevada Casinos, but Wild Wild West Gambling Hall is indeed the ideal place for you. But even if it seems small, a few other amenities around the casinos such as Days Inn complement the Wild Wild West Gambling Hall.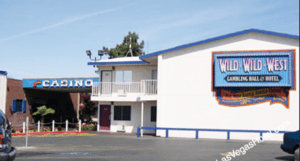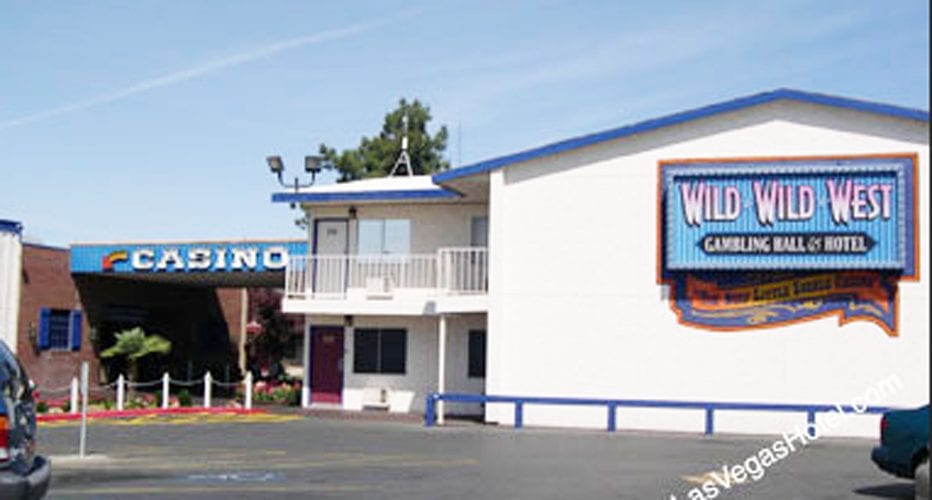 You can also find Denny's Restaurant at the casino with a fully-fledged staff that is ready to serve you with all your favorite meals and drinks at a pocket-friendly price.
Wild Wild West Gambling Hall Review
It is good to know that Wild Wild West Gambling Hall is located just less than a mile away from the Las Vegas Strip. Fortunately, the casino shares the same locale with yet another hotel, Days Inn; hat has 260 rooms.
Do not be surprised to learn that the hotel features air conditioning and nicely painted and spread rooms, an outdoor pool, a very convenient store as well as laundry facilities.
Apart from the hotel and Denny's that operates 24 hours, there is also a gaming floor with an occupancy of some 8,000 square feet that houses over 200 gaming machines together with real and modern video poker machines having a range of several denominations.
Do not also forget that there is a sportsbook that is entirely in service with 14 giant screens together with six gaming tables that feature Blackjack and Roulette.
Wild Wild West Casino Gaming Facts
With 8, 000 square feet worth of gaming, the owner, and operator of Wild Wild West Gambling Hall expects that his clients get a chance to visit, play their favorite games, eat, drink and stay for as long as they want. Yes, there is plenty of space and nice games to play inside the Wild Wild West casino.
You May Also Like:
These are some of the notable games that are usually played in the casinos with a few missing:
Video Poker
Blackjack
Roulette
Sportsbook
Blackjack
Roulette
Slot machines
Of course, the list above does not contain all the games enjoyed by those that decided to visit Wild Wild West Gambling Hall.