Golden Gate Casino, Resort & Las Vegas Hotel
The Golden Gate Hotel And Casino Welcome You To Their Premises! You are all welcome to Golden Gate Hotel and Las Vegas Casino that is located at 1 Fremont St. in Las Vegas. Some of the things you expect to encounter in the hotel-casino are:
Self parking
Valet parking
The casino is open 24/7
Available table games – 22
Gaming machines available – 371
Total casino space 12, 243 square feet
You will realize that although the gaming space is small, visitors will access self and valet parking, which is always a challenge in other casinos because seemingly, a lot of visitors check in especially during pick hours thus making it difficult for all to access parking. But with Golden Gate Hotel and Casino, all visitors who check in the casino are guaranteed of valet and self-parking.
It is interesting to note that among Nevada casinos, Golden Gate is one of those casinos whose hotel rooms are very affordable. Here, you can get a room for as low as $21.00 for a night. The highest ever hotel room in Golden Gate Hotel and Casino goes for $69.00. Still, that is a reachable figure.
Du-Par's Restaurant and Bakery, the only eatery at the casino is open to visitor's 24/7. You can imagine if this restaurant closes even for a short while. It would indeed inconvenience many guests.
It is unfortunate that you cannot hold your meetings from this casino. In case you had planned to do a meeting outside the office, you'd rather try looking for conference facilities from neighboring casinos.
Golden Gate Casino, Resort & Las Vegas Hotel History
Golden Gate Hotel and Casino is perhaps the very first Nevada Casinos to have started operations along 1 Fremont Street. From the records, it is easy to tell that the gaming facility opened in 1906!
In fact, that is how they received number 1, which enable clients who wanted to book a room to dial 1 and there they have the room simply.
All the years through the 1920s, 30s, 50s, 70s, 90s, up to now, they have stood to provide visitors with nice gaming and hotel packages. The casino's management did their last major renovation sometime in the mid-1960s and since then, only a few retouches to ensure that both the exterior and interior decor remain up to date.
For now, Golden Gate features a high limit gaming pit that comes with dancing dealers all deliberately put to attract even more clients. Do not be surprised to see the Golden Gate Girls in all their glamour and glory almost everywhere on the gaming floor of the Golden Gate Hotel and Casino.
You May Also Like:
Chances are, if you are lucky though, that you might encounter some of the Golden Gate ladies on the street. In fact, after such a long time of operation in the tourism, hospitality and entertainment industry, some are for the idea that Golden Gate Hotel and Casino now qualifies to be a boutique hotel.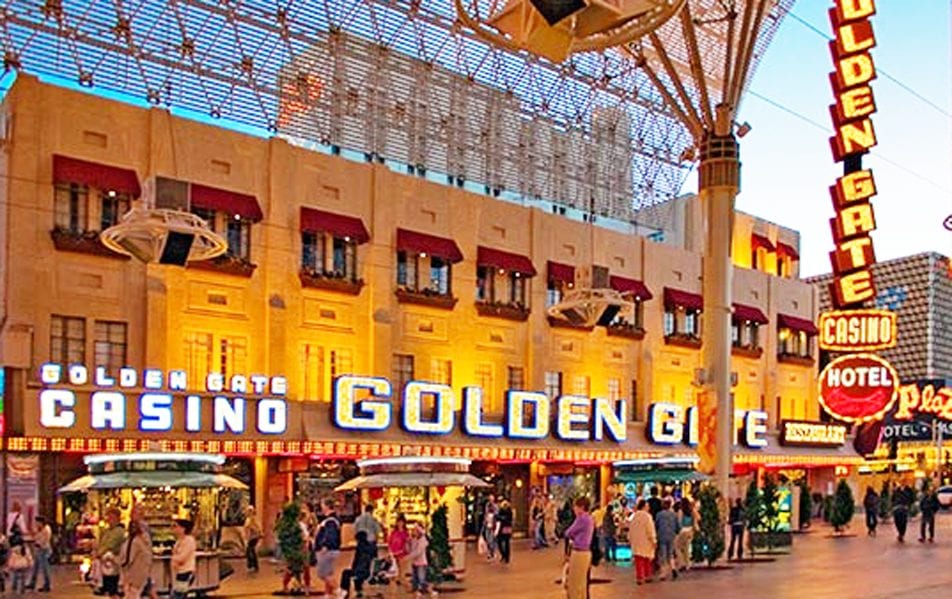 There is entirely no reason at all that should deter you from visiting a casino with such a rich historical background together with its Golden Gate Girls. For more information about the Golden Gate Hotel and Casino, visit VegasInternationalHotel.com or call (702) 385 -1906.