Monte Carlo Casino Resort Las Vegas
The Monte Carlo Resort Casino in Las Vegas is one of the prime Nevada casinos and gaming facilities at Las Vegas. Located in 3770 South Boulevard, LV, Monte Carlo Las Vegas Casino & Resort has always been a gambling haven to many locals and travelers who no matter the season, check in to enjoy their various gaming sports. Quick but in-depth scrutiny of Monte Carlo Las Vegas Casino & Resort will reveal to you some of the difficult things that indicate the efforts the operator has put forth for you to enjoy your favorite games.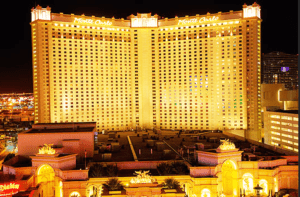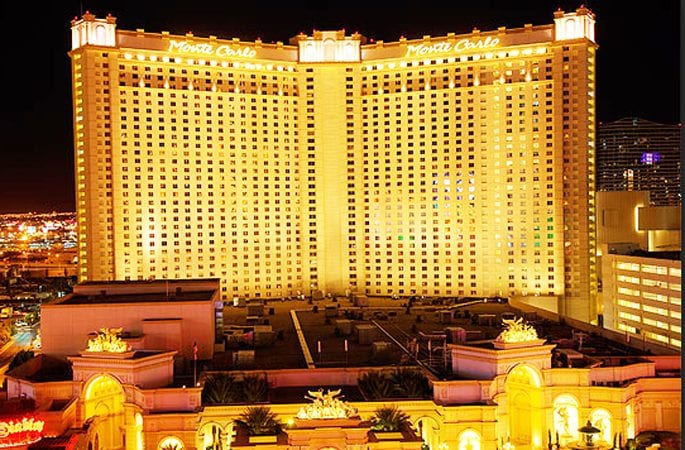 Hitherto, Monte Carlo has nine poker tables, 1, 500 gaming machines, and 75 table games. All these are efforts to ensure you do not miss your exquisite gaming experience.
About The Monte Carlo Casino Resort In Las Vegas Nevada
The minimum amount you can ever use in a single betting inside Monte Carlo is $0.01. On the other hand, however, the maximum amount is $10,000, which essentially means those with low income as well as those with high-end jobs who want to spend on VIP lounges are at liberty to do so. Do you struggle to find a parking lot in other gaming resorts? Things are quite different at Monte Carlo. The resort offers ample and spacious self-parking. There is also valet in Monte Carlo.
With all these and other social amenities, the facility occupies a whopping 102, 000 square feet. Nearly a quarter of this space, around 30, 000 square feet is dedicated to conference space. Unlike in other gaming facilities, conference space in Monte Carlo can be divided into two categories: small halls for holding sizeable meetings and large rooms for conducting extensive meetings with ideal meeting equipment. The poker room in Monte Carlo LV. is like no other. The interior is well-furnished, giving it the best touch, which culminates with a unique interior décor.
Some of the games most visitors travel from far and wide to enjoy in Monte Carlo Resort include
1. Casino War.
2. Pai Gow Poker.
3. Video Poker.
4. Baccarat.
5. Roulette.
6. Craps.
7. Blackjack.
8.Caribbean Stud Poker.
9. 3 Card Poker.
10. Slot Machines.
11. Crazy 4 Poker.
12. Let It Ride.
14. Electronic Poker.
15. Electronic Keno.
16. UT Hold'em.
17. Mini-Baccarat among other premium games.
Inside And Around The Resort
In and around Monte Carlo Casino Resort in Las Vegas, you can find 3 and 4-star hotels and restaurants such as The Buffet, Dragon Noodle Co, Andres Restaurant, The Pub, Diablo's Cantina, BRAND Steakhouse, BLVD Plaza, Yusho, Double Barrel Roadhouse, and Vino where you can find Italian cuisines and exotic wine.
Many who visit Monte Carlo Casino have also seen the need to buy something from nearby shops something that will always remind them in the future that they visited the gaming resort.
Some of the shops you will look up to for something are:
1. Monte Carlo Casino Boutique where you can purchase various gifts.
2. Casino Royale, Just Vegas, and Harley Davidson for souvenirs.
3. Diablo's for women's clothes.
4. Lick for confectionery.
5. Misura for men's clothing.
6. Monte Carlo Nouveau where you can buy sundries.
7. Optica for eyewear.
Make sure you carry something home after enjoying your game at the Monte Carlo Casino.