Slots-A-Fun Las Vegas Casino, Hotel & Resort
Slots-A-Fun Casino in Las Vegas in a traditional gaming resort in Nevada that is owned and operated by an international gaming company MGM Resorts International. The location of the gaming resort is likely to spur the interest of both locals and expats who are seeking to find a place where they can gamble from. Being one of Nevada casinos that are rightly placed at the Las Vegas Strip, Slots-A-Fun Casino welcomes quite some guests who feel free to stay to enjoy various games and amenities.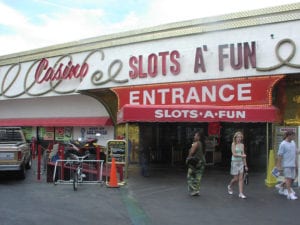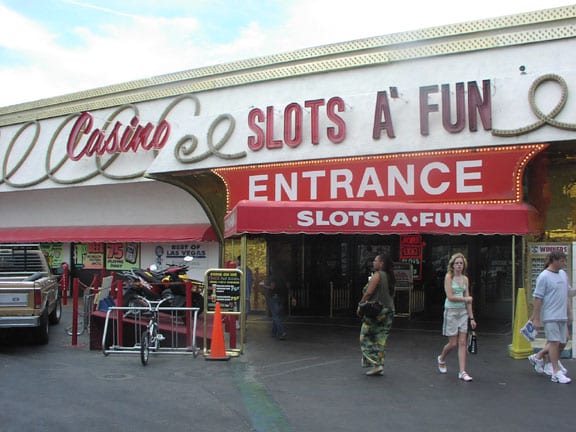 Right at the entrance of the main gaming hall, you'll find the craps table. This conforms with all gaming facilities in the Las Vegas Strip who strive to ensure that visitors access gaming equipment fast. Just a few meters from Slots-A-Fun Casino is the famous Circus Circus Las Vegas. The two gaming facilities offer guests some gaming options to choose from for their good.
More Slots-A-Fun Las Vegas Casino Changes
Although Slots-A-Fun Las Vegas Casino is one of the smallest Nevada Casinos in terms of size, there is no reason to think that you will not find the gaming enjoyment you love.
However, starting in 2011, the facility stopped offering live table games. A lot of emphases has been directed to the slot and several other machines that include four card poker, 3 Card Poker, and Blackjack.
Are you wondering if you can find any drinks?
Well, worry no more. At Slots-A-Fun Casino, the bar is in operational 24 hours all the seven days. That means you can walk in and enjoy whatever drink you feel like taking. Right at the casino floor, you'll also be served with lots of drinks that are offered by at least two cocktail waitresses.
Interestingly, you can access individual beers served for free especially if you are in the facility at a time the drinks are served. The other condition is that you should be a slot player for you to get a free drink. It is not, however, clear whether the staff at Slots-A-Fun Casino serves free beers to slot players every time. There are certain times especially peak hours when this thing doesn't work in favor of slots players.
On a side note, if you want to play at Nevada online casinos, you may want to read our Desert Nights Casino review, Rich Palms casino review,or Slots LV casino review.
 You May Also Like:
Brief Slots-A-Fun Casino History
Slots-A-Fun Casino has a deep rich history that dates back to the early 1970s when the casino was owned by a 'crime' family known as Civella. Although later the family lost control of the casino when the mastermind was arrested and charged with skimming money through the casino and other facilities, the casino remained firm when it was purchased by Circus Circus Enterprises. Circus Circus Enterprises later sold the property to MGM Resorts International, the current owner.