Planet Hollywood Casino Reviews
Planet Hollywood Casino is just at 3667 Boulevard, Las Vegas. Apart from the gaming space, convention halls and parking space for all visitors who check in to Planet Hollywood Casino, the facility has the most premium hotel services of all Nevada casinos. Hotel rates start from $255. Some rooms that are considered VIP charge up to $9, 999, but this comes with several incentives.
Some of the quick facts about Planet Hollywood Casino that make many people prefer it to many other Nevada casinos are as follows:
1. The resort has 11 poker tables
2. Some 2, 100 gaming machines
3. A total of 95 table games
4. The minimum amount you can use in placing a bet is $0.01
5. Planet Hollywood Casino is open 24 hours, seven days
6. All visitors are eligible for accessing self-parking
7. There is valet
8. Gaming floor has been given space priority, which is 100, 000 square feet
9. Convention space has been allocated some 88, 000 square feet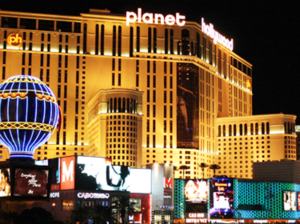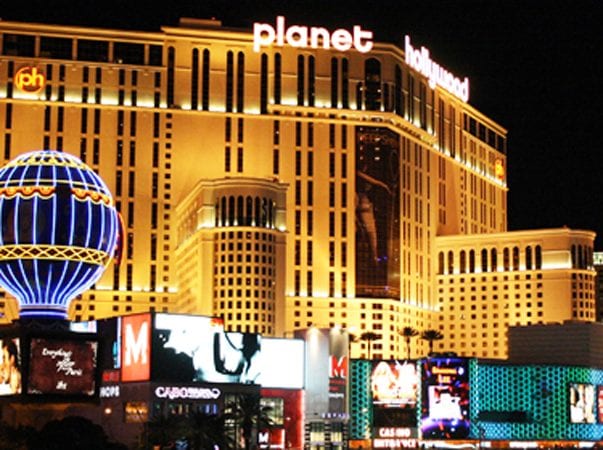 About Planet Hollywood Casino In Las Vegas Nevada
Other amenities you can find in Planet Hollywood Casino are a poker room, the Planet Hollywood Hotel itself, the showroom, pleasure pools, Sin City Theater, and the gamers will have a chance to enjoy golf courtesy of Rio Secco and Cascata Golf pitches. After enjoying your favorite games on the gaming floor and or visiting nearby places to practice and have fun, you must be thirsty, hungry and tired. Perhaps it is time to order your favorite dish.
Planet Hollywood restaurants offer delicious and mouth-watering dishes. Some notable restaurants you would like to dine from are:
• YOLO
• Pink's Hot Dogs
• P.F. Chang's
• Spice Market Buffet
• Koi Las Vegas
• Strip House
• Planet Dailies
• Earl of Sandwich and
• Gordon Ramsay BurGR
With all that casino and convention space, Planet Hollywood, which was formerly known as Aladdin's Resort, many people are always eager to throw their money where they believe they can find exquisite enjoyment, and indeed they do. The 52-story five-star hotels continue to be home to several local tourists and expats who come to visit the LVS in Nevada.
The building hosts some 2, 567 guest rooms that have among other modern appliances, an air conditioner, making it easy for visitors to adjust the in-house atmosphere whenever they deem fit. Apart from gaming equipment that has been placed on the gambling floor, clients are treated with video game consoles, giant-screen play stations, bathroom makeup, shaving mirrors, and other toiletries to complement your hygienic efforts.
Some games you'll expect inside Planet Hollywood Casino are:
• Pai Gow Poker
• Mini-Baccarat
• Roulette
• Blackjack
• 3 Card Poker
• Let it Ride (this time it comes with bonus poker) and
• Pai Gow Tiles
Whether you are on a business trip to Las Vegas or you are one of the locals visiting one of the Las Vegas Trip, Planet Hollywood Casino is one place you can visit and relax.