Stratosphere Las Vegas Casino Hotel
Stratosphere Casino Hotel is found in 2,000 Boulevard South Las Vegas. Of all Nevada cities with casinos, Stratosphere Las Vegas Casino Hotel is considered among those facilities that have a variety of amenities that can complement your visit.Needless to say that The Stratosphere is home to over 20 poker tables that will help you and your friends have the kind of gaming you want.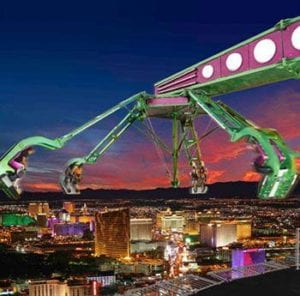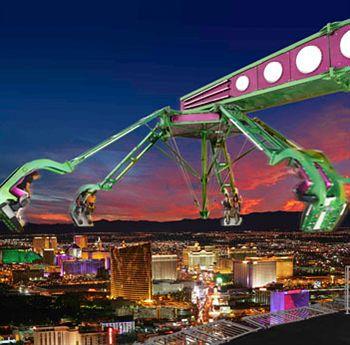 Here is a quick glimpse of some of the things you'd expect to find at
Stratosphere Las Vegas Casino Hotel:
55 table games
20 poker tables
1, 500 gaming machines
The resort is open 24/7
You'll access both valet and self-parking at the casino grounds
17, 000 square feet has been set aside for holding conference meetings
100, 000 square feet is the amount of space that has been left for gaming.
Apart from gaming apparatus and other things that are associated with gambling, there are other social amenities that you'll expect to see when you visit Stratosphere Casino Hotel.
They include
Roni Josef Spa
Stratosphere Theater
Stratosphere poker room
Thrill Rides and Observation
Deck attraction points
After enjoying your gaming from playing your favorite games, it is in your best interest if you take a break to have breakfast, brunch, lunch or even dinner.
 You May Also Like:

While most of the restaurants at Stratosphere Casino Hotel open 24/7, a few will be closed on specific days of the week. It is therefore important that you know which restaurant will be open when you are visiting Stratosphere Casino hotel. Also, see how the new link slot lounge makes its debut at the Stratosphere Las Vegas.
Here is a list of all the restaurants in Stratosphere Casino. You can find detailed information of each restaurant by visiting their respective websites:
Roxy's Dinner
Top of The World
Buffet
Fellini's Ristorante
McCall's Heartland Grill
Starbucks
Level 8 Pool Café
Level 107 Lounge
Tower Pizzeria & Creamery
The Casino For Every One
 You May Also Like:
Anyone who has been to Las Vegas can for sure tell you that even if they did not have a chance to visit The Stratosphere, they at least saw it. It is so far one of the tallest structures in LV that have a shape, which ca n easily be located from a distance. Perhaps that is why many people even if they have never checked inside the casino can confirm that they know Stratosphere Casino Hotel.
Because of its shape and space occupancy, many individuals who visit Las Vegas have used the building as their navigational point of reference. In fact, there is no any other freestanding building in the whole of the USA that goes beyond Stratosphere Tower, which boasts some 1, 149 feet tall. In and around the casino, you'll expect to be entertained, to shop, eat and even sleep. If you don't want to wait to travel, claim Slots.LV bonuses.
Some of the games you should expect to play at Stratosphere Casino Hotel include:
After your delightful day at the Stratosphere Casino, it might be ideal for you to carry something home from the many shops that are located in the building.
You can purchase perfumes, gifts, tattoos, jewelry, confectioneries, and watches among other things.