Ellis Island Las Vegas Casino & Brewery Reviews
The Ellis Island Las Vegas Casino & Brewery is located at 4178 Koval Lane in Las Vegas. Although a relatively small in size gaming facility, you'll expect much entertainment when you finally visit this casino. The Ellis Island Casino & Brewery is in the league of small Nevada Casinos that is open day and night all the seven days of the week.
Here is a quick glance of the Ellis Island Las Vegas Casino & Brewery:
7 table games
250 gaming machines
There is self-parking
28, 500 square feet is dedicated to gaming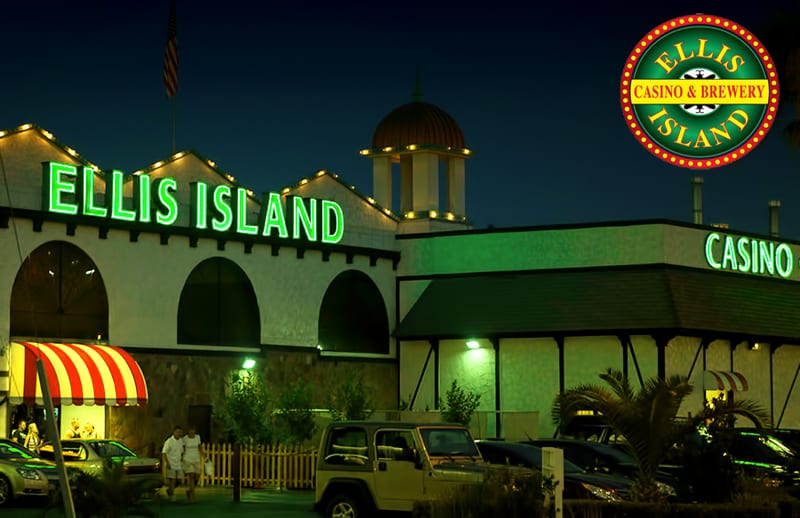 Apart from serious gaming activities at Ellis Island Casino & Brewery, there are other venues you'll find interesting. They include the karaoke that is life all evenings, pools for the entire family, meeting places; the brewery itself and the events that take place at Super 8. There are four restaurants at the Ellis, which serve guests with delicious meals whenever clients want.
The four Ellis Island Casino & Brewery restaurants are:
BBQ
Café
Julio's Tacos
Metro Pizza
Fresh Beer At The Brewery
If you want to take a fresh-from-the industry beer at a very pocket-friendly price, the place to be is at Ellis. To give clients what they want at their comfort, the Karaoke and brewery are open to the public most of the time day and night. No wonder, the National Breweries Association named Ellis Brewery the best in the whole of Nevada.
Over 2, 200 U.S. barrels of beer
Yes, The brewery at Ellis does an annual production of over 2, 200 U.S. barrels of beer with continuous manufacturing of popular beers such as the Blue Lager, Pale Ale, Blonde, Stout, Draught and a few other seasonal beers such as First Harvest. Some of the games that are offered at Ellis include electronic Keno, video poker, video slots, and other live table games such as roulette, craps, and blackjack. Also, you'll find racebook and sports book in Ellis as well as a bingo room that hosts some 200 seats.
The VIP Parties
There is something more than only bonafide members get. If you join the Players' Club at Ellis, you are entitled to $500 worth of free play when signing up. Besides, club members get invitations to some special events that are organized by the facility and other social gatherings such as VIP parties, contests and other related events held by the casino. The Super 8 Motel will be the place you would want to retire to at the end of the day. The rooms at the motel are super-clean with laundry services, an outdoor pool that can be accessed by all guests and free wi-fi for all your surfing.
 You May Also Like:
While other games may be available at the casino 24 hours a day for seven days, that would not be the same for craps, which opens for close to 8 hours from 6 pm till 2 am daily. For you to play a live table game, the Ellis has set a rule that you must at least use $5. There is free bingo that is offered at the casino every single weekday at exactly 9 am. If you love bingo and want to play plenty of it, you now know how to do your timing.