Santa Fe Station Hotel & Casino Review
The Santa Fe Station Hotel & Casino in Las Vegas is located at 4949 North Rancho Drive. This is one of the Nevada Casinos with a large number of gaming machines and table games. Currently, there are slightly over 2, 400 gaming machines and some 39 table games. Besides, there are also some 14 poker tables for gamblers who love to play poker over any other game. In this casino review, we will discuss the following:
A quick View At Santa Fe Station Hotel & Casino
The number of table games – 39
Available gaming machines – 2, 400
Poker tables in the casino – 14
Minimum bet amount – $0.01
Plenty valet and self-parking
The facility is open to the public 24/7
Gaming space available – 77, 000 square feet
With 14 poker tables, that tells you that indeed. There is plenty of poker in Santa Fe Station Hotel & Casino. And you know what! So many people love poker than any other casino game available.
Santa Feb Station Hotel & Casino like other Nevada casinos that have been in operation for many years is surrounded by so many fantastic amenities that you will love. Some of the notable social facilities include Chrome showroom, Century theaters, Iguana bar, places for events and meetings, Santa Fe Bowling Center, Showroom Bar, 4949 Lounge, Sports Bar, Kids Quest and an Arcade for the whole family.
At Santa Fe Station Hotel and Casino, there are quite some restaurants that are placed in various locations to serve Santa visitors with different favorite meals. While a few of these restaurants usually close for a few hours on specific days of the week, quite a number of them open 24/7. In December 2021, a Las Vegas Gunman was apprehended by the casinos security.
 You May Also Like:
Here is a list of some of the available restaurants:
The Oyster Bar
Cabo
Wing Stop
Villa Pizza
Feast Buffet
The Charcoal Room
Grand Café
Kegler's Bar & Grill
Starbucks
Panda Express
Capriotti's
Fatburger
All these and others that are not on this list are some of the restaurants that help in serving visitors of their favorite meals whenever they need. The Santa Fe Casino is not far from the famous Painted Desert Golf Club. Besides, it is less 15 miles from the Red Rock Canyon some of the notable establishments of the century.
Santa Fe Station Casino Video
This gaming facility includes a host of amenities that include a hotel that has some 200 air-conditioned rooms, which are fitted with flat-screen giant TVs for maximum enjoyment.
There are also fine dining establishments and eight quick eateries together with some restaurants that open 24/7.
The restaurants include national chain favorites Starbucks, Fatburger, and Panda Express.
At Santa Fe, young children have also been put into factor. They can watch their favorite cinema courtesy of the children's center that incorporates bowling lanes, as well as an arcade.
Santa Fe Station Hotel & Casino Gaming Facts
Many gaming equipment have been put in place inside Santa's gaming floor including a VIP section that has some of the best leather sofas. Here are some games to play at Santa Fe Station Hotel & Casino: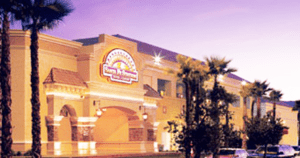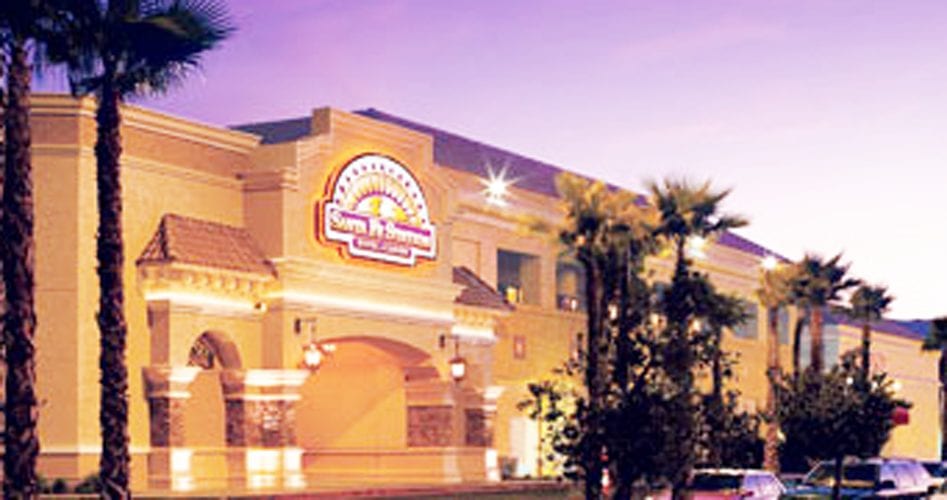 You can get in touch with Santa Fe when you call (702) 658 4900 or visit santafestation.com.