Welcome to the Fanduel Casino review, which is a new online gambling destination that has been launched by Fanduel.com, which is an online sports betting site. This website offers over 300 casino games for players to choose from and they are all available to play in both download and no-download versions. Whether you want to gamble on slots, table games, or video poker, there will be something for everyone when you sign up for the Fanduel casino app through PlaySlots4RealMoney.com. Once you have our Fanduel online casino account, you can start to play online casino games and bet on sports for real money. Let's dig into the online casino review.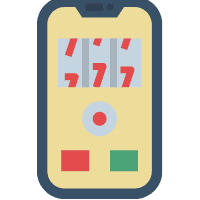 FanDuel is a popular betting company. They launched a new venture in early 2020 with the debut of an online casino in Pennsylvania. On January 22, 2021, they opened their first casino in Michigan and partnered with MotorCity Casino Hotel.
FanDuel has a partnership with The Greenbrier, which means that they can do things like sports betting. They are already in West Virginia, so it would make sense if they want to expand.
Casino games are a part of FanDuel's sportsbook app. The company has just released an app for people who do not have the sportsbook app. You can get the standalone app on Android or iOS devices
Learn The Truth In This FanDuel Casino Review
FanDuel offers many games. These games are from top third-party software developers, and they have some that you won't find anywhere else. The live dealer games will be coming to Michigan and Pennsylvania soon!
Make sure you use PlaySlots4RealMoney.com links and banners to visit the site to ensure you claim your FanDuel Casino bonus. You can get a risk-free first day of casino play up to $200 from FanDuel Casino. Read the rest of this Fanduel casino review to find out everything you need to know about it.
FanDuel Online Casino Welcome Bonus
When you put in at least $10 as your first deposit on the site, you can try the FanDuel casino risk-free. No FanDuel coupon code is needed – just use our links to sign up for a new account.
You do not need to wait to activate the offer. You just have to place your first bet on any casino game. FanDuel will give you back $200 if you lose money, and you can play for a whole day with no risk.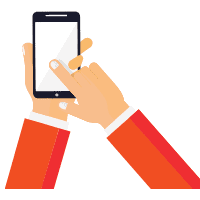 The offer is simple. You lose money if you bet more than you win. For example, if I bet $100 and won $150, I wouldn't qualify for the offer because it would be a net win not a net loss.
However, if you bet $100 and win $25, your net loss would be more than -$25 ($100 minus $75).
FanDuel Online Casino will give you $75 worth of casino credits if you enter this promotion.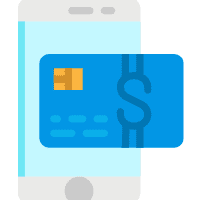 FanDuel Online Casino credits have an extra requirement before they are turned into money. You must do at least one playthrough, which means you must bet $75 of them before they can be turned into money that you can take out.
There are a few additional details worth noting:
Your casino credits will not start until you have used up all of your real money.
If you want to take your winnings or some of the money that you deposited, then you can do that.
To earn a $200 bonus, you need to have an amount that is more than $200.
All casino games are eligible. FanDuel and sportsbook wagers are not.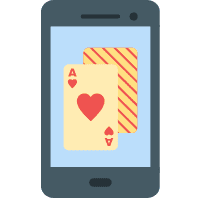 If you want to find out about deals, go to the FanDuel promotions page. You will find different deals there for the app's integrated casino, sportsbook and DFS products.
Michigan Gaming Control Board
FanDuel Online Casino has many promotions. They are very generous and give cashback or prizes. There are daily, weekly, and monthly offers.
FanDuel is a casino where you can win prizes just for playing games. You can get prizes like money and free bets just by playing games.
The FanDuel Players Club is a place for people to keep track of all the games they bet on. It keeps track of the online casino games from sports betting, horse race betting, and online casinos.
If you are a new player, you can get $200 of risk-free bets for your first 24 hours. You do not need a code to qualify for this offer. Just use our links when registering, making an account, and putting money in to trigger the bonus.
If you are at least 21 years old, you can open a new FanDuel Online Casino account from anywhere. However, you must live in the state where the casino is located to play online casino games for real money.
How To Register For The Fanduel Casino App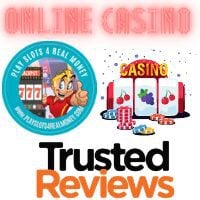 FanDuel's registration process is easy. It is the same as other online casinos. When you are ready to sign up for your new FanDuel account, use our link to get $200 free.
You need to register for the FanDuel Sportsbook before you can use the FanDuel Online Casino. To register for a new sportsbook account, you will have to provide the following information:
Create A Username And Password.
Set Up Security questions.
Fill In Your Address.
Put Your Cell Phone number.
Enter Your Email address.
Log In Your Date of birth.
Enter The Last four digits of your Social Security number.
We will check your current address and birth date against US government records to make sure that we have the right information. Make sure you spell everything right. You cannot access FanDuel Online Casino from a desktop web browser. You will need to download the app for Android and iPhone/iPad.
Finally, you can log in with your new credentials and make your first deposit. Then you will be able to play games for real money at FanDuel Online Casino.
FanDuel Online Casino Games
If you want to find the largest selection of casino games, FanDuel PA may not be for you. It offers a good variety but is nothing special when it comes down to it.
As with most online casinos, slots are popular. There are also other games to play here including blackjack, roulette and video poker.
FanDuel has exclusive content and is part of Paddy Power. They have access to more than 300 games that people can play with a gambling operator in Michigan and West Virginia. New games come out often, so you will see this company's offerings expand quickly.
FanDuel Casino slots
FanDuel has about 300 games. Slots are the most popular. Some games come from third-party game studios like Gaming Realms's Dragon's Gems and Medusa Megaways from NextGen. There is also Abracardabra from BetDigital.
Popular games such as Triple Red Hot 7s, Wheel of Fortune Triple Extreme Spin, and Red Hot Tamales are also available.
Divine Fortune is a NetEnt game with a lot of high payoffs. It's not the average game that has small payoffs. It has six-figure progressive jackpots often.
FanDuel Casino blackjack
The most popular game at land-based casinos is blackjack. This trend has carried over to online casinos, too. FanDuel Casino offers different versions of the game, including Pro Blackjack and Amaya's and IGT's versions of blackjack.
FanDuel Casino video poker
FanDuel offers many games to play. Most have a good return-to-player ratio of about 99%.
FanDuel Casino roulette
Roulette is a game in which you bet on what number will come up next. There are many games in the FanDuel Casino library. There is one called Roulette Royale that is only at FanDuel Casino.
In roulette, there is a single zero on the wheel. This means that players will win more often and the house will have fewer chances to win. American roulette has both the 0 and 00 pockets. This also helps the house by giving them more opportunities to win than if they only had 0s on their wheel.
FanDuel's roulette is different than the other kind. It has triple bets, a color-up bonus, and the chance of getting a big payoff.
You May Also Like:
Where is FanDuel Casino legal?
FanDuel Casino is a legal online casino in Pennsylvania and Michigan. They might move into West Virginia soon, too. All US states with legal online casino industries require players to be 21 or older and located within state borders to gamble online for real money.
You need to give your Social Security number when you complete the verification process. You also need to upload copies of a valid photo ID, such as your driver's license or passport.
Online casinos must monitor your location while you are playing their games. They do this to make sure that you don't cross the state line when playing for real money.
Pennsylvania legalized online gambling in 2017. 12 commercial casinos are eligible to apply for licensing. Some of these casinos can offer sports betting, casino gambling, and poker.FanDuel is a game that you can play in the casino. If you want to talk or complain about the game, email PGCB.
FanDuel Casino MI: FanDuel's online casino in Michigan went live on January 22, 2021. FanDuel is partnered with the MotorCity Casino Hotel in Detroit. The Great Lake State passed online gambling legislation in 2019, authorizing sportsbooks, casinos and poker rooms. The MGCB oversees the industry. Contact them at MGCBweb@michigan.gov or call 313-456-4100 if you have an issue or complaint.
Fanduel has not announced an official plan to expand into West Virginia, but DraftKings is already doing business here. FanDuel might follow suit. FanDuel is already partnered with The Greenbrier in White Sulphur Springs for retail and online sports betting. West Virginia is where FanDuel can also offer online casinos and poker. Contact the West Virginia Lottery Commission (WVLC) at 304-558-0500 or toll-free at 800-982-2274.
The FanDuel Casino App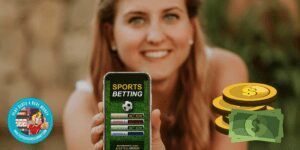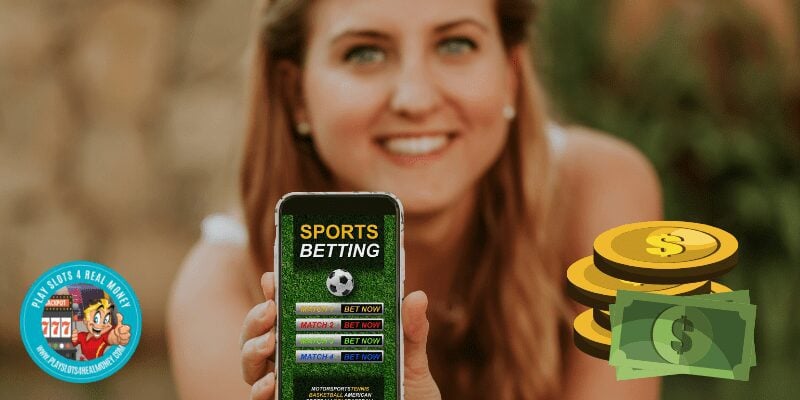 You can play more than 150 games on the FanDuel Casino app. You can play blackjack, roulette, slots, and video poker. It is best to use your computer for these games because they are better. But if you want to play while you are on the go, then you can use the app on your phone.
You can use the FanDuel app to play games, bank, and take part in promotions. The FanDuel app is easy to use with responsive menus.
The FanDuel app is free to download on your phone or tablet. It works well if you are inside of a state, and have a good internet connection. Here's how to get it on your mobile device:
How to download FanDuel Casino on iOS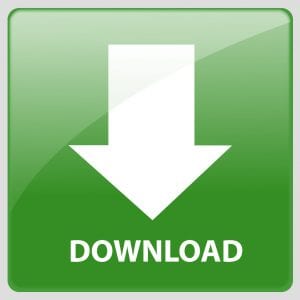 The FanDuel mobile casino app is available to download onto Apple smartphones and tablets using iOS 11.0 or later. Make sure you have 27MB of space on your phone before downloading the app. Downloading it can be done by following these instructions:
-Open the main App Store application and search for FanDuel
-Tap Get next to the FanDuel icon which will bring up a list of compatible devices with a green button in the top right corner (compatible devices are labeled as such)
-Tap Free > Install App
How to download FanDuel Casino on Android
Gambling apps that are not on the Google Play Store for Android users. You need to get it directly from the site. It is safe and does not take too long when compared to getting it on an iPhone, iPad, or other Apple device. First, make sure your phone is updated before you start downloading.
On your device, open this review and click on the link to FanDuel Casino. This will let you know that you can get a welcome offer.
1.Create a new account if you have not already. Make sure to use the bonus code from the casino.2.Find the Android button or click the mobile app button to start downloading the app.
3.A message may pop up on your phone. Click "what is this?" to install the app. It's not from the Google store so you need to do this first. You'll be able to install it after clicking on it in your notification bar.
4.Start the app, sign in and begin playing online casino games for real money.
FanDuel Casino Games
You won't find the largest collection of real money casino games on FanDuel PA, but you will find some that you can only get here. The online casino games that are on FanDuel are mostly real money slots. But there are table games too, like blackjack and roulette.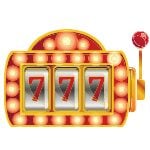 FanDuel has games that are exclusive to FanDuel. These are online gambling games that you can't find anywhere else. New games are added often so that players never get bored of the old ones.Take a look at our missouri online casino no deposit,online casino oregon,online casino arizona, and casinos in greensboro nc and section.
How does FanDuel differ from state to state?
FanDuel, a company that makes games, first opened in Pennsylvania. They then opened one in Michigan and another may open in West Virginia. People who play games like to go to different places when they are looking for different things.
Every state has different rules about how to test, certify, and authorize casino games. It is also hard because sometimes you need to negotiate agreements with third-party game studios to extend them into new markets.
At launch, games on FanDuel Casino in PA may not be approved for use in Michigan. We also need to revise our agreements with some game studios to include West Virginia.
Evolution Gaming is going to provide live casino games in Michigan and Pennsylvania. They expect this will be exciting for them because it will be like land-based casinos. But they are not sure if they want to do this in West Virginia yet.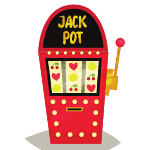 FanDuel Casino is a casino place. It has games that people can play, like blackjack and roulette. They also have live dealer games and things will only get better from here.FanDuel is partnering with Valley Forge Casino and the casino is also allowed to offer online poker. This means that there might be an online poker room at the casino and we are waiting for more information on this.
FanDuel MI provides games that are like the ones in land-based casinos. They also have games that are different. Live dealer games will be coming soon, too.
FanDuel Casino banking options
You can deposit and withdraw money at FanDuel Casino with a lot of different methods.
When considering funding your online casino account, keep in mind that certain financial institutions might handle the charge as a cash advance and charge you a fee. It's best to check with your bank first before going ahead with the purchase in order to avoid any surprises.
You are not able to withdraw your winnings onto a bank card or prepaid card.
Deposit methods


You can choose from different ways to put money into your account. Some of them are bank transfer, ACH e-check, and cash at the casino cage. These methods will let you put money in quickly.
You can deposit and withdraw money at FanDuel Casino with a lot of different methods.
When considering funding your online casino account, keep in mind that certain financial institutions might handle the charge as a cash advance and charge you a fee. It's best to check with your bank first before going ahead with the purchase in order to avoid any surprises.
They do not accept Bitcoin, Ethereum or other cryptos.
You are not able to withdraw your winnings onto a bank card.
You can choose from different ways to put money into your account. Some of them are bank transfer, ACH e-check, and cash at the casino cage. These methods will let you put money in quickly.
Visa/Mastercard credit and debit cards are accepted at the casino.
An ACH withdrawal.
Skrill, Neteller Or PayPal.
Online bank transfers.
Prepaid FanDuel Play+ cards.
Use Cash at The Casino Cage.
Withdrawal Methods And Payment Options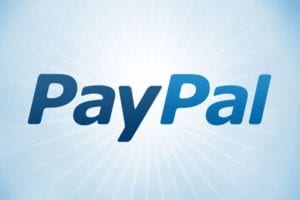 In most cases, your withdrawals will be handled more quickly if they are taken directly out of the account you used for a deposit. FanDuel Casino accepts these banking methods:
1.ACH and e-check
2.Skrill, Neteller, & PayPal
3.Bank transfers
4.Prepaid FanDuel Play+ cards
5.Cashout At The Casino cage
6.Receive Your Check By Mail
If you are using a bank, it will take two business days for e-checks to appear in your account and 10 days for checks mailed by USPS.
Some options will charge you a fee to withdraw money, like Skrill and Neteller. The minimum withdrawal is $10. You should ask your bank for more details.
FanDuel Online Casino customer support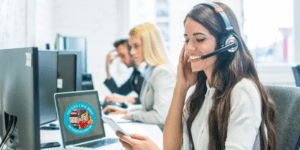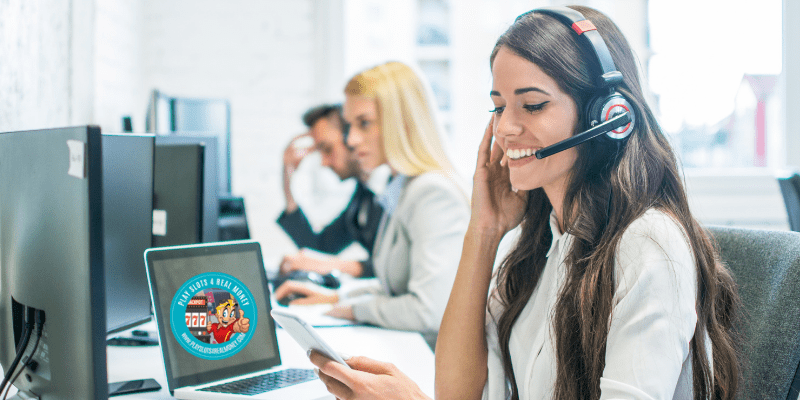 If you need help, FanDuel Online Casino has many ways to contact customer service. This website has a section that answers questions. But it is hard to find information about online casinos.
In addition, if you have a question about our casino, you can contact FanDuel Online Casino PA customer service. They will answer your question instead of giving it to you in the FAQs. FanDuel's help desk can be contacted only by email 24/7.
Online Casino background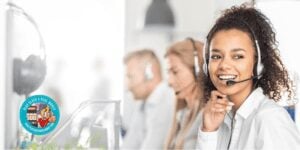 FanDuel Online Casino is licensed and regulated. It first launched in Pennsylvania with its land-based partner Valley Forge Casino. You can use the FanDuel apps for everything. The app lets you play DFS, sportsbook and casino games. You just need to have one account with FanDuel.
FanDuel Group offers good games in New Jersey. They offer Betfair Online Casino, but they still use FanDuel at the same time in Pennsylvania.
FanDuel has partnered with MotorCity Casino Hotel in Detroit. They are governed by the Michigan Gaming Control Board.
With West Virginia going, it's certain that other states will follow.
Does FanDuel have casino?
You can play casino games at home. It is the same as playing at their online casino but you don't have to leave your house. You will get win money for winning, and you can get it in just 24 hours!
Does FanDuel have slot machines?
Yes, Fanduel customers can play a large variety of online slot machines for real money. FanDuel Casino has many progressive jackpot slots where you can win jackpots running into six figures. All you have to do is find the right one for you and begin spinning.
What states allow FanDuel casino?
You can buy the FanDuel Sportsbook online at stores in some states. You can get it in Illinois, Colorado, Virginia, Pennsylvania, Indiana, West Virginia, and more. Fanduel Sportsbook states Michigan, New Jersey, Pennsylvania, Indiana, West Virginia.
Is FanDuel casino legit?
Is FanDuel safe? Yes, it is safe. The company makes money when you make money and play games. They don't want to steal your money. Instead, they are safe and respected in the industry.