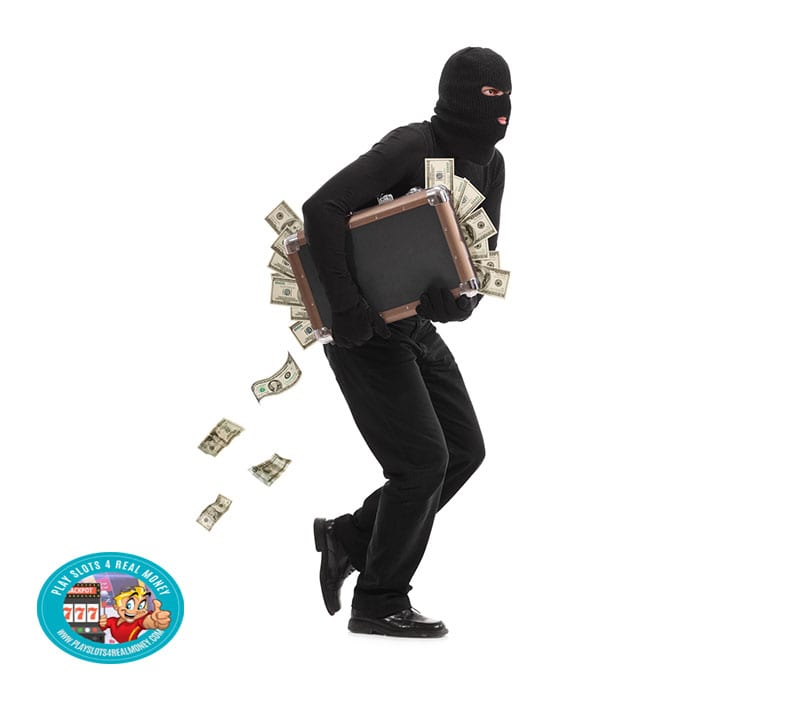 On Thursday, a Las Vegas police officer has been charged in federal court for robbing a casino on the Las Vegas strip and is a suspect in two more robberies, all while using a department-issued gun.Check out this weeks news on the latest casino podcast.
Police Officer Involved in a Casino Robbery
Caleb Rogers, age 33, an employee of Las Vegas Metropolitan Police, was formally charged last week when he appeared before a federal magistrate judge. Per the Justice Department's Las Vegas office, Rogers is charged with interference with commerce by robbery and brandishing a firearm during a crime of violence. All this happened during the Rio All-Suite Hotel & Casino robbery last month. He was arrested after robbing the place at gunpoint and attempting to run away with $78,898 in the early morning hours on February 27.
According to the police report, Rogers threatened two casino employees with a gun before telling them to get away from the money. Then, he climbed over the counter to grab the money. As the alarm was triggered, the robber ran away, making it to the parking garage where he was tackled by one of the security guards. At that moment, Rogers pulled out a gun a threatened to shoot, but the guard was able to subdue him. Soon after, the police arrived at the scene.
Police officers seized from the perpetrator a black bag filled with cash and a Ruger revolver. After inspecting the weapon, they discovered that it belonged to the Las Vegas Metropolitan Police Department. Checking the record, police also learned that the gun was issued to Rogers in a time span when robberies took place. Rogers had no ID on him but was wearing a bulletproof vest. Upon being arrested, he identified himself, saying "Rogers, P No. 15666."
Rogers a Suspect in Two More Robberies
It didn't take long for prosecutors to connect Rogers with the other two robberies. In each of them, the robber wore black gloves, just like Rio's suspect. In addition, security cam footage revealed that the man they were after had a specific gait, kicking his left foot out with each step. The three robberies occurred in a four and a half months period. The first one, at the off-strip Red Rock Resort and Casino on the Las Vegas strip, took place on November 12 last year. The robber in this case got away with $73,810 in cash. The second robbery occurred at the Aliante Casino + Hotel + Spa in North Las Vegas. This time, a man stole $11,500.
So far, Rogers has not been federally charged with the first two robberies. On Thursday, while before a federal judge, he did not enter a plea. At the moment, there are no further comments from his attorney or the federal public defender's office. Per orders of U.S. Magistrate Judge Youchah, Rogers will remain in custody at least until the preliminary hearing, scheduled for March 24. His department at the LVPD said that he's been put on unpaid leave for the time being. In addition to appearing before a federal judge, Rogers is still facing state charges for the Rio robbery and was scheduled to appear at the Las Vegas Justice Court on March 16.
Summary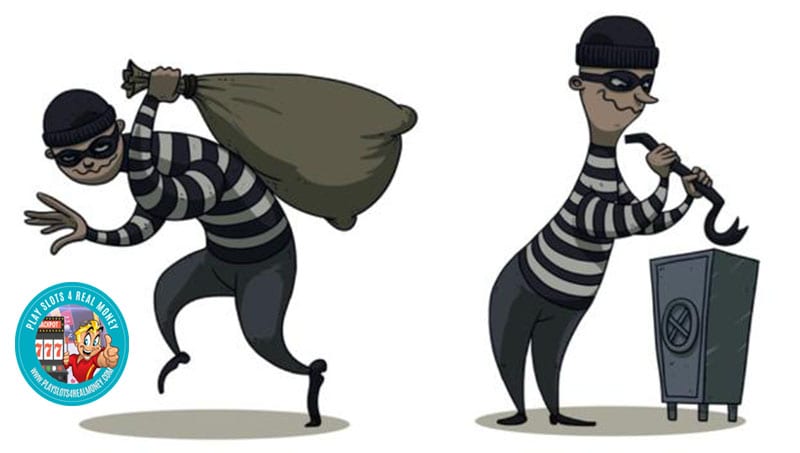 Article Name
A Casino On The Las Vegas Strip Robbed With A Police Issued Gun?
Description
In a bizarre turn of events, a casino on the Las Vegas strip was robbed by an individual with a police-issued gun.
Author
Publisher Name
Publisher Logo