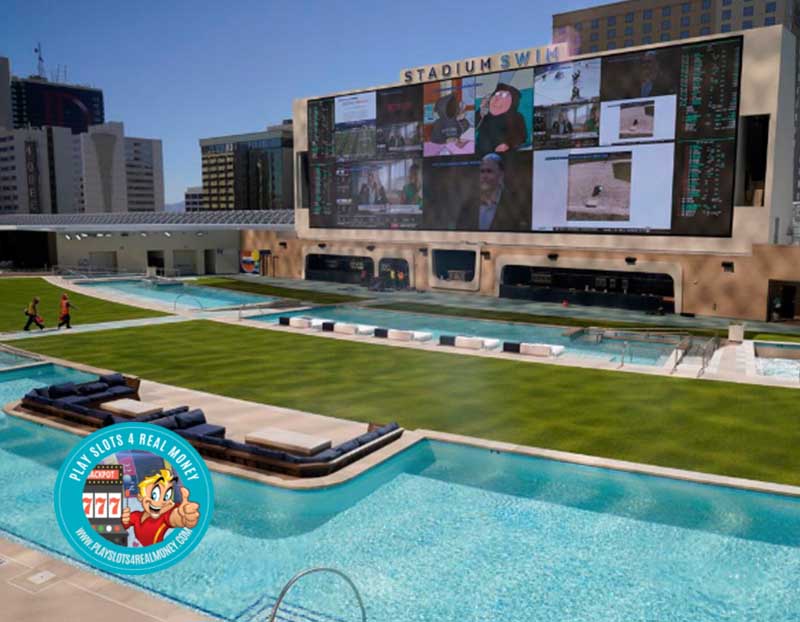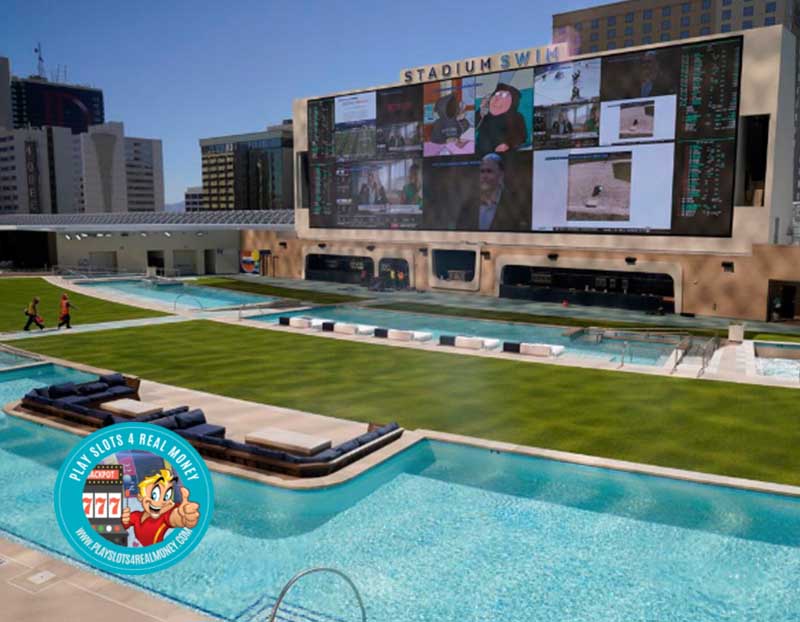 The entire Las Vegas area is still getting hit hard with impact of COVID-19. Every casino in Nevada was shutdown in mid-March. They remained shuttered until earl June. Stringent health and safety protocols were put into place prior to reopening.
Heading into November, these protocols remain in place. Tourism continues to be hampered as Las Vegas is searching for its new normal. This is not stopping Derek Stevens from moving forward with the opening of his latest casino resort.

Which Las Vegas Downtown Casino Is Pressing On With Grand Opening Despite Impact Of COVID-19
Located in on the Fremont Street Experience, Circa Resort & Casino is ready to go. Following a VIP party on Tuesday, Oct. 28, the doors open to the public the following day.
This resort has already been described as a sportsbook with a casino built around it. Stevens himself has gained national notoriety for his own sports betting exploits. He has already made hefty bets on every game in the opening round of the NCAA Tournament (32 games). He has also made six-figure bets on single games.
He is now wagering that sports betting is the future in this casino gambling town. Circa's sportsbook spans three floors with a capacity of 1,000 guests. The interior sportsbook will be complemented by the exterior Stadium Swim.
This outdoor entertainment complex is also on three floors. There will be six rooftop pools accommodating up to 4,000 guests. Everything centers on a high definition screen 40 feet in the air. The vertical width of that screen is 43 feet.
There will be cabanas and day beds scattered throughout the area along with hundreds of chaise lounge chairs.
Related: Hard Rock Casino Finds Itself Pressed On Whether To Bring Back Local 54 Workers.
Swim bars will be serving drinks and betting kiosks will be available to place wagers on the games.
Circa's sportsbook is being promoted as the largest in the world. This is also the only Downtown Las Vegas casino and hotel in town for guests 21 and older. Along with ID checks, temperatures will be scanned and masks are required. Stevens had this to say about his latest casino project:
An Interesting Find: Las Vegas Casinos Monitor Gambling For Free Drinks.
"This is different. This is an attraction. This is the big reveal. The screen with all the games on. The six levels of pools. You come off the escalator and Boom! You see everything."
The reception area for Stadium Swim is located close to 100 feet above street level. Similar to Top Golf, sports, drinks and entertainment are all mixed together. There are spectacular views of Las Vegas in every direction.
The pools are state of the art. There is a advanced pool filtration system that is capable of keeping them swimmable even in the winter months. Unlike other casinos, pools are a focal point not just an amenity.
The entire project was privately financed according to local news sources close to PlaySlots4RealMoney.com. The property will employ more than 1,500 workers. Nearby parking can accommodate almost 1,000 cars.
The hotel portion of the project will be completed in the coming months. Some of the 777 planned accommodations will be available in late December.

49074