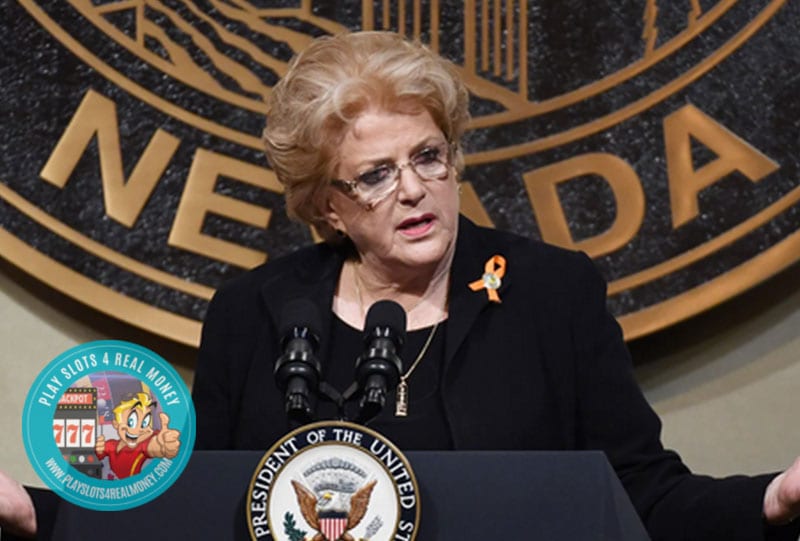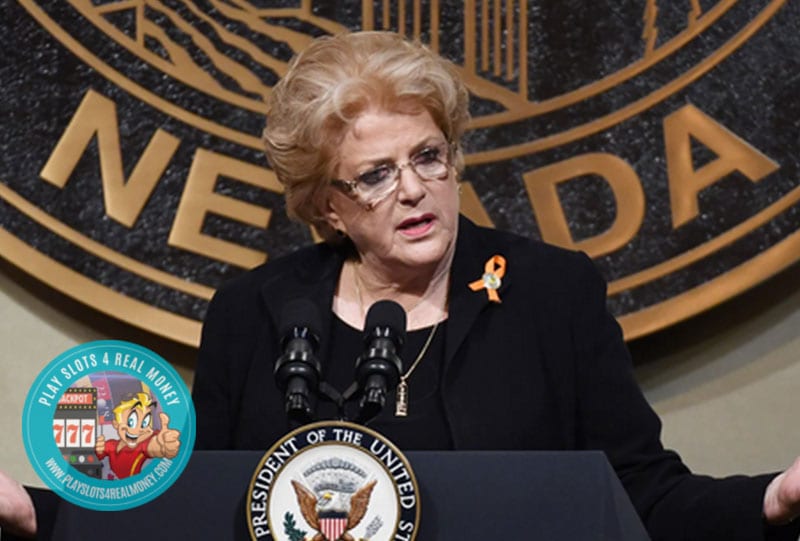 Certain states have gone to extraordinary means to curb the spread of the coronavirus. Given the number of outbreaks, states such as New York, and California, have basically closed down. Nevada's governor is Steve Sisolak. Last Tuesday on St. Patrick's Day, he made the bold move of shutting down his state for a 30-day period. It seems like years since Cardi B and Rapper Offset made the headlines for walking away with six-figures at Aria Casino in Las Vegas. Discover more information with the Youtube video, message from Mayor Carolyn Goodman.
Indeed, this also shutdown the Las Vegas casino industry which is the lifeblood of the state's economy. The mayor of Las Vegas is Carolyn Goodman. Given the tremendous economic burden this is causing her city, she is starting to push back.
The mayor has gone on record as stating she is against such extreme measures. Citing the fact that the overall impact has been minimal in comparison to some other hard-hit states. She was quoted by a source close to this situation. "Our economy depends on tourism. And being open for dining, entertainment, gaming, sports."
All of those activities have now ground to a halt. Her appeal in this statement was to the Las Vegas City Council. It was also in direct response to the Nevada governor's decision to close things down.Discover the history of gambling and how casino resorts became legal over here.
This would be the longest time frame any casino business has been shut down in Nevada since first legalized in 1931. Most of the casinos in Las Vegas never close their doors operating 24 hours a day.
The mayor also noted that many of the 2.2 million area residents are living from one paycheck to the next. Ms. Goodman is in her third term as Las Vegas mayor. She also serves on the board of the highly influential Las Vegas Convention and Visitors Authority. Even Reno nevada hotels and casinos are affected.
She has called for the business closure time frame to be cut in half. Her rationale was stated in the following quote: "I know we, they, cannot survive any total shutdown of the economy…beyond the immediate week or two." The governor responded in strong fashion with:
"Your life and the life of your neighbors and family members will always be more valuable to me than the perceived and mistaken economic gain we have by cutting this isolation period short. Or by waiting one more day to get serious. I am not asking them anymore. I am telling them they must close their doors or they will face the consequences." He also spoke of stepping up enforcement measures when releasing this statement late last week. Sisolak went on to add:
"Elected officials should understand the severity of the situation they are facing. And become part of the solution."
The mayor still contends that Las Vegas is much more susceptible to "untenable hardship" for this long of a shutdown. This was compared to other major cities such as New York, Los Angeles or San Francisco.
The American Gaming Association has reported that more than 205,000 casino employees are affected by the shutdown. This covers the closure of 219 commercial casinos in the state. A full 30-day shutdown would cost $4.7 billion in lost economic activity statewide.

49074