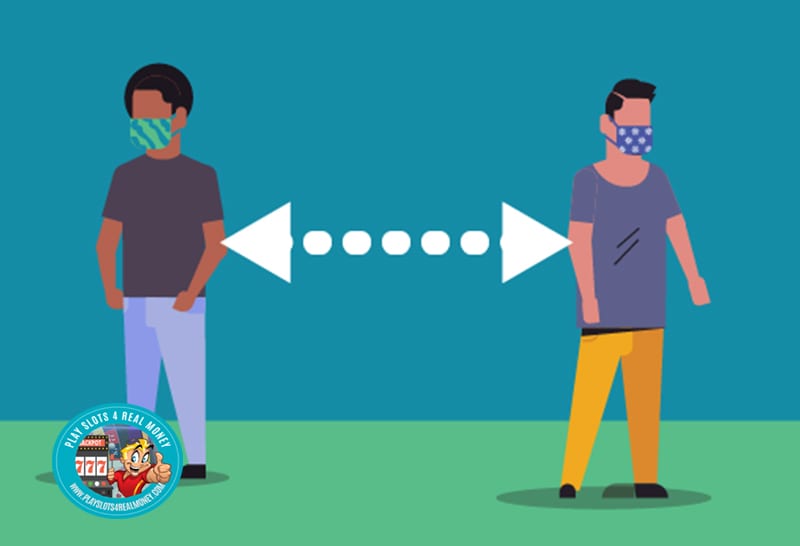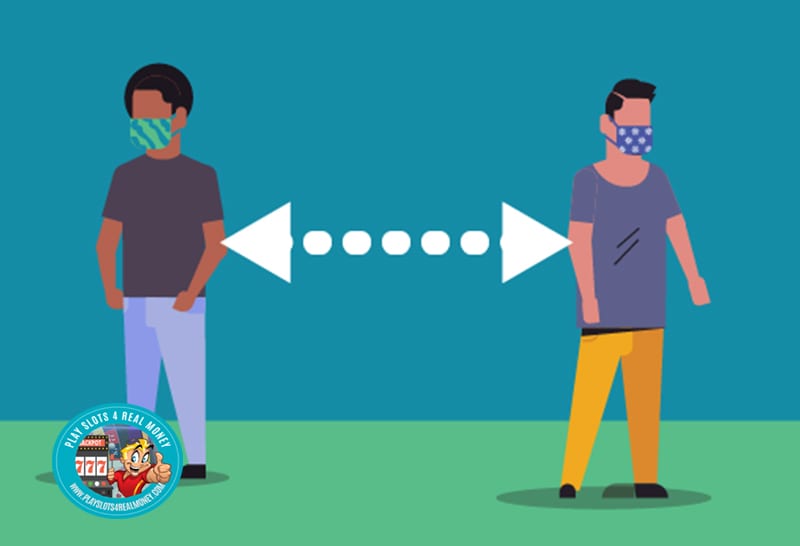 One of the new phrases added to society's vernacular during the coronavirus was 'social distancing.' The concept of using physical separation for health reasons is not new. However, it would be hard to find anyone who does not know what it means today in current everyday life.
One of the biggest events in early June was the reopening of Las Vegas casinos. This took place on June 4 with a number of strict guidelines and restrictions in place. The entire goal is to keep both workers and patrons as safe as possible.
What Does Social Distancing Look Like At Las Vegas Casinos?
Plastic partitions between slot machines and at gaming tables are being employed. Regular cleaning of all casino equipment is taking place. The actual casino floor is littered with hand sanitizer stations. Guests to the casinos are having their temperature checked for fevers of 100.4 degrees or higher. Everyone inside the casino is wearing a protective mask. Gloves are also in use for all casino employees. Portable sinks for washing hands are also part of the health and safety plan.
The Nevada Gaming Control Board (NGCB is playing a central role in the Las Vegas reopening. Each casino needs an NGCB-approved plan to meet set health and safety requirements before reopening for business.
An Interesting Find: Lake Tahoe Casino Resorts Stock Price Jumps With Nevada Casinos Openings.
At the center of these plans is social distancing.
Anyone who has ever been to Las Vegas in the past knows just how crowded things can get. This is the party capital of the world. Standing elbow-to-elbow at a craps table is a common occurrence. Row and rows of filled slot seats is a common site.
The current scene at Las Vegas strip hotels is much different. Maximum players for table games have set.
This includes three players at a Blackjack table and six players at a Roulette wheel. Every other slot machine remains closed down.
The casino industry as a whole is trying to bring gamblers back together while still keeping them apart. That sounds like a tall task given the overall capacity modern casinos were built to entertain. However, reduced capacity limitations are also in place. Players can gamble at any game of choice. Yet, they will remain at least six feet away from any other player looking to do the same thing.
Regular communication will be hindered through the use of masks. Gaming machines and tables will need to be shut down for regular cleaning to meet sanitation measures.
If someone wants to gamble at a land-based casino, these are the conditions they can expect to face. As mentioned, if a body temperature is 100.4 degrees or higher, that player will never reach the casino floor.
Even with all of the sanitization methods in place there are issues. Even if facilities can keep casino patrons six feet apart, the risk of spread remains. Any patron should understand that they are entering a casino at their own risk.
Industry reports state that about half of the 989 land-based casinos in the US have reopened for business.
• Source: Casinos are trying to bring tourists back together while keeping them apart after coronavirus shutdowns From WSJ.com On June 4, 2020.
49074