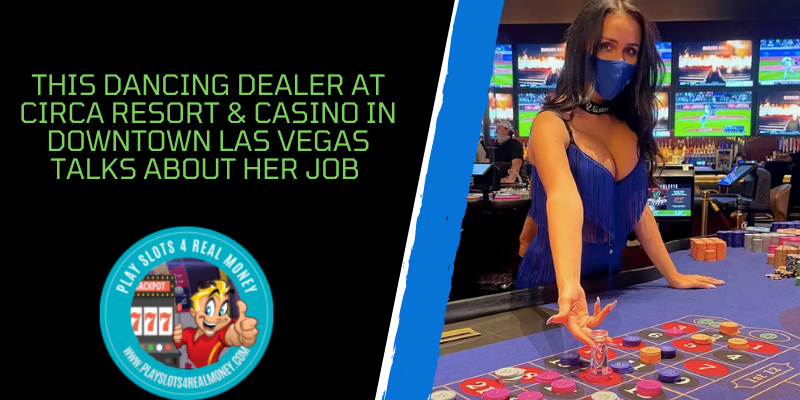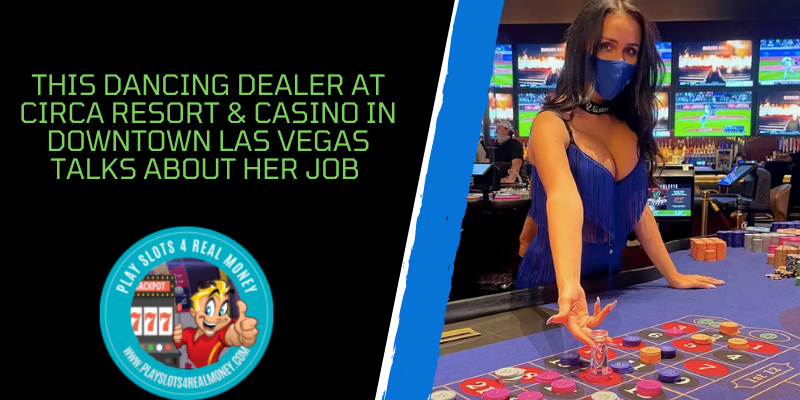 In an effort to attract more customers and beat the completion, casinos keep thinking of various ways to make the gaming experience more exciting and unique. One of those new and interesting additions to the NV casinos are dancing dealers, girls who both work the tables and dance.
Dancing and Dealing
Victoria Silva, who is a dancing dealer at Circa Resort & Casino, tried to explain what's this job like. The 27-year-old has been working as a dancing dealer for almost 4 years. Her job is to deal cards at the tables but also to dance from tie to time. Basically, her job is to make sure people have fun and enjoy a unique experience at the casino.
Victoria is a mother of two and currently works night shifts at the casino, dealing blackjack and roulette. She said that the working hours suit her as she gets to spend the daytime with her two daughters. In addition, she gets two days off every week.
All Girls are Fully Certified Dealers
Before starting out at the casino, she worked in retail and had no previous professional experience either as a dealer or as a dancer. However, her job doesn't require the best dancers in the world, but some skill is still needed. People often don't take women at her job seriously, but Victoria, as ll her colleagues, is a fully certified dealer. To get the position, she had to complete the dealer training and pass the audition test.
The best part of the job, she says, is all the friends you make. Currently, the casino employs around 60 dancing dealers and all girls are one big happy family. Victoria also enjoys interacting with all sorts of people and learning their stories. The customers come from all walks of life and everyone brings something different to the table. Most of the time, everyone is really nice, but she did have some bad experiences.
Meeting New People and Building Relationships
Victoria is not quite sure how much money she deals in one night, but weekends are definitely busier than weekdays. There's also a different sort of crowd on weekends and holidays. Weekdays are more steady and calm and not as crazy as weekends. The majority of people at her tables wagers up to $100, but she does see players bet thousands from time to time. Victoria feels that it's very important to build a relationship with players and get return customers. She already has several regulars at her tables who keep coming back. These are usually the players who leave the biggest tips. The most she has seen anyone win in her career so far is $50,000.
Hiring Dancing Dealers At Circa Las Vegas From Last Year
Her time during the shift is split between dealing and dancing. Usually, she would be at the table for an hour and then do a 20-minute dance act. Dancing dealers do their acts on mini elevated boxes, and, as Victoria says, her main worry is not falling off the box. The boxes are in the middle of the pits, so all players can clearly see girls dancing.
According to Victoria, people skills are necessary to have any success at this job. Girls have to feel free enough to dance in front of a bunch of people and have great communicating skills sot build relationships with players. The job is not easy, but it's a lot of fun and provides a chance to meet new people from all over the world.
Source:I'm a dancing card dealer at a Vegas casino. I love my job — here's what it's like From Businessinsider.com.