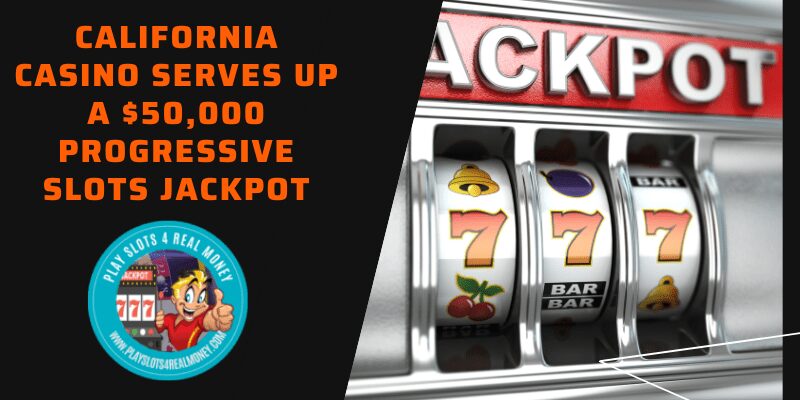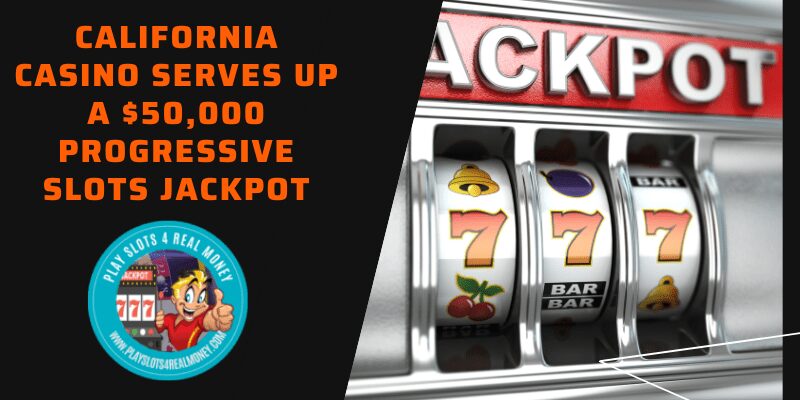 Eagle Mountain Casino is located near Porterville, California. It has grown to become a very popular destination for locals and area visitors. It is probably the favorite destination now for one lucky casino patron.
News sources close to PlaySlots4RealMoney.com detailed one player's recent big win. Identified only as Gwendolyn, she banked the $50,000 jackpot on May 7. She was playing a Black and White Double Jackpot progressive slot machine. Only 15 minutes in, Gwendolyn landed the big progressive jackpot slots win.
The big winner mentioned that this was her second day trying her luck with this machine. After striking out on Day 1, she came back the next day since she felt the machine was due. That intuition paid off by making her $50,000 richer.
Eagle Mountain Casino itself has been a lucky place lately. The week before this jackpot, a player walked away with a $77,000 slot jackpot.
Matthew Mingrone is the casino's general manager. He had this to say about the winning streak:
"At Eagle Mountain Casino, it's all about guest experience. A safe, fun, winning experience. We have been told many times that guests have named the property the "Peoples Casino" because its where they come for a consistent good time and more winning. We are happy for our more than 6,000 jackpot winners this year so far."
Interesting Artice: What Are The Best California Native American US Casinos To Play Slots For Real Money?
Must Be Nice When You Win A Big One
Owned and operated by the Tule River Tribe, Eagle Mountain is a full-service casino. Live gaming covers slots and video poker machines. There are also table games for Blackjack and Roulette. The casino floor offers 1,200 machines and 10 gaming tables.
This Is Unbelievable
There are a number of different dining options as well. Headlining this list are the following options:
Grizzly's Food Court
The River Steakhouse
The Forest Buffet
Yokuts Coffee House
The Summit Club is a featured entertainment venue. At full capacity, there are various entertainment options to complement the gaming facilities.
The biggest excitement at Eagle Mountain these days is the planned relocation in the fall of 2022. The groundbreaking ceremony took place on April 6. The original facility is 25 years old and it has served the tribe well. However, Tule River decided it was time for a change.
The new casino will be located on 40 acres of land near the Porterville Airport. This property is situated off of Highway 65. The tribe turned to HBG Design for the major upgrade. This firm is one of the Top 5 hospitality and entertainment design firms in the US. Based in San Diego and Memphis, the company employs a team of more than 100 architects, interior designers and building professionals.
This firm has already been involved in the deign of more than 45 tribal casinos. HBG Design has also worked with hospitality giants such as Caesars Entertainment, Hyatt Hotels and Hilton Hotels. Also on the list is Elvis Presley Enterprises.
HBG Design was recently recognized as an Associate Member of the Year by the National Indian Gaming Association.