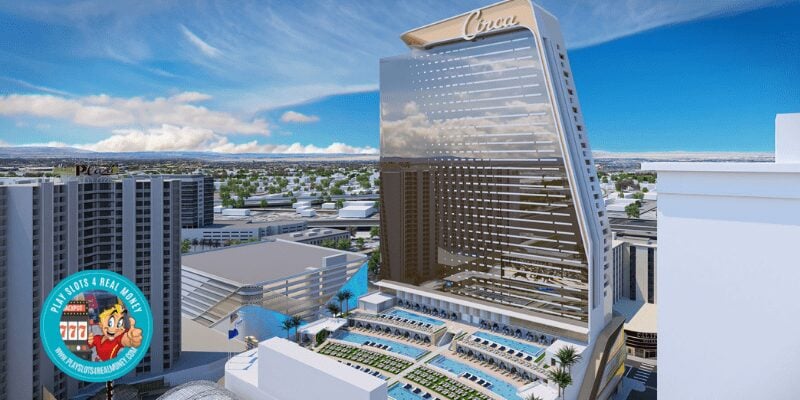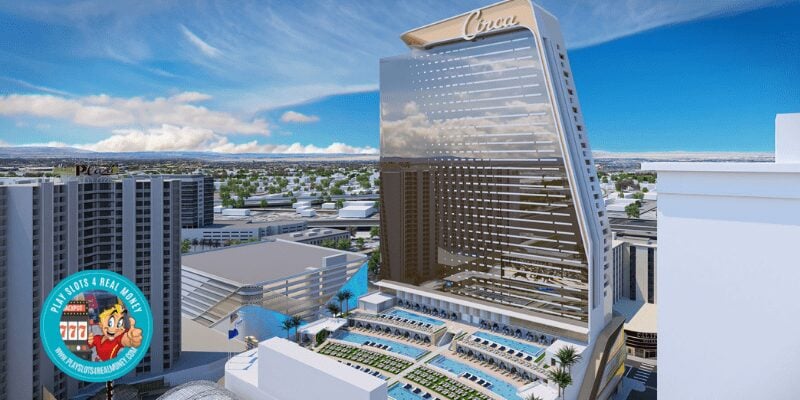 What happens in Las Vegas is supposed to stay there. However, some stories are just too bizarre to ignore. Local news sources close to VegasInternationalHotel.com relayed the most bizarre story of 2021.
It appears that 27-year old Alissa Neely caused a recent power outage at Circa Resort & Casino in downtown Las Vegas. The incident took place on Monday, Feb. 1. The women entered a secure fire control room at Garage Mahal. This is the parking garage for Circa.
How Does A Naked Intruder Cause A Power Outage At Circa Las Vegas?
This took place around 10 p.m. that night local time. She was later arrested and charged with theft of a fire prevention device. Police arrived on the scene with Ms. Neely locked inside the room. She had disconnected certain wires which resulted in a power failure throughout the property.
Adding to the mystery, Ms. Neely was locked in the room without any cloths on.
Hotel security had previously dealt with the woman as a trespasser earlier in the evening. As a guest of Circa, she was evicted from the property for her earlier behavior. This consisted of walking the halls naked while entering employee-only rooms.
She was later identified through her Iowa driver's license. After leaving the hotel and casino, Ms. Neely made her way to the parking garage. After locking herself in the control room, she was originally detained by local security. She was then arrested by the Las Vegas Metropolitan Police.
The suspect refused to speak with the arresting police officers. An official report noted damaged switches in the room she was in. This led to power outages in the casino. Slot machines and table games were shut down. The damage also impacted elevators and backup generators as well as the fire panel. Total damage was estimated to be close to $5000.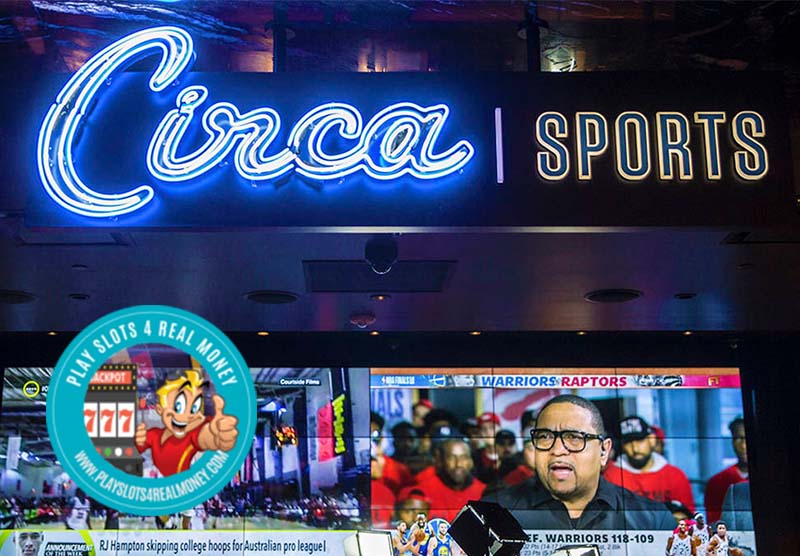 Everything returned to normal around 1 a.m. early Tuesday morning.
The suspect was able to post bail and she was released later that Tuesday. The date for her preliminary hearing on the matter has been set for March 30. She was released under the condition that she steers clear of the entire Circa property.
Angela Ciciriello is an official spokesperson for Circa. She told local news sources:
"Although this was an isolated incident, we have implemented additional security measures to ensure our facilities are protected. The power was restored quickly and normal operations resumed."
None of the local Las Vegas sources covering this story mentioned why the woman was naked in the first place. Most added that she was visibly upset about getting evicted from the hotel. This is probably why she caused the power outage to several areas of the resort.
The same reports also noted that she was charged with theft of fire prevention equipment. However, there was no mention of any other pending charges for her actions.
Her picture (with clothes) was plastered over both TV and print coverage. It seems that Ms. Neely would have a difficult time getting past security upon any return to the scene of the crime.
• Source: Report: Woman found naked in Circa parking garage caused Monday casino outage from Fox5vegas.com On February 4, 2021.