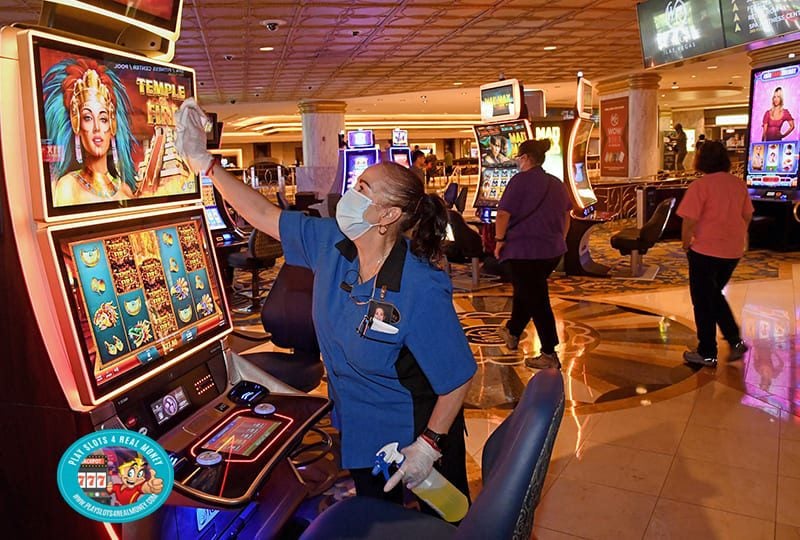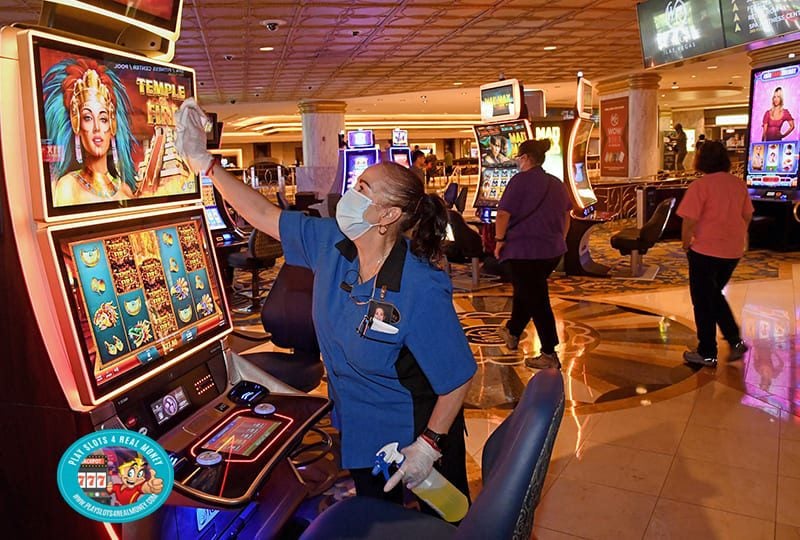 One of the many impacts of the coronavirus pandemic is a shortage of change. Since many people have been staying home, the amount of loose change in circulation has been drastically reduced. This has put the squeeze on retail establishments. Over the past several months, it appears Las Vegas casino resorts have been turning to virtual wallets. We discussed this news story in our latest video.
Many stores have signs saying all cash purchases will be rounded up or down depending on the amount of change. Another major industry impacted by the coin shortage is real money casinos. Also mentioned were banks and coin-operated laundromats.
How Do Coin Shortages Have Casino ResortsLooking For Ways To Drum Up Some Loose Change?
The El Cortez Hotel & Casino is located in downtown Las Vegas. This is one of the casinos that still offers slots taking change. It is part of the casino floor's ambiance dating back to the days of the Rat Pack.
Coming off a shutdown that lasted more than three months, loose change has been scarce. The El Cortez had stockpiled $120,000 in nickels, quarters, half dollars, and dollars before the pandemic. During the shutdown, it lowered those holdings to just $30,000 in an effort to find cash to play the best slot machines.
Upon reopening in early June, building the reserve of change has been hard to do. Adam Wiesberg is the casino manager at El Cortez. He stated:
"Our first coin order that we did after reopening, in July, we ordered $30,000 in quarters. When the Brinks people came, they brought just $500 in quarters. That's when we realized firsthand that there was a coin issue. We're fortunate we kept that $30,000."
The Cosmopolitan addressed the issue of loose change long before the pandemic
In July of 2019, the casino started a charitable donation program. Customers would print a ticket to receive loose change. They also had the option to donate the change to one of four rotating charities. This would save the casino from refunding back all those coins.
Chelle Adams, as the chief financial officer at The Cosmopolitan, released an official statement:
"Since we reopened our doors following the mandatory COVID-19 closure earlier this year, we have seen record numbers in both the number of transactions and in monetary donations. We are immensely thankful and proud of our guests' effort in wanting to support our community throughout the trying current climate."
A MUST READ: How To Find Loose Slot Machines?
Another approach is added change from casino employees. For every $60 in change they cash in, they receive awarded gifts through an internal program.
The D Las Vegass is home to the Sigma Derby. Casino patrons would use quarters to place bets on mechanical horses. This casino decided to run a promotion to drum up its loose change. It was called, "I helped save Sigma Derby."
Anyone with a pound of quarters could trade them in for a hat. If they upped it to three pounds, the casino throws in a t-shirt.
The nationwide hunt for spare change continues. Wishing wells have been hot spots. The North Carolina Aquarium in Pine Knoll Shores netted more than $8500 from a 30-foot waterfall.
• Source: One casino is encouraging its employees to bring in their own loose change to cash in From NBCNEWS.COM On September 9, 2020.
49074
49074
49074
49074
49074
49074